Incognito® eCommerce Box 242mm x 176mm x 50mm White-In TF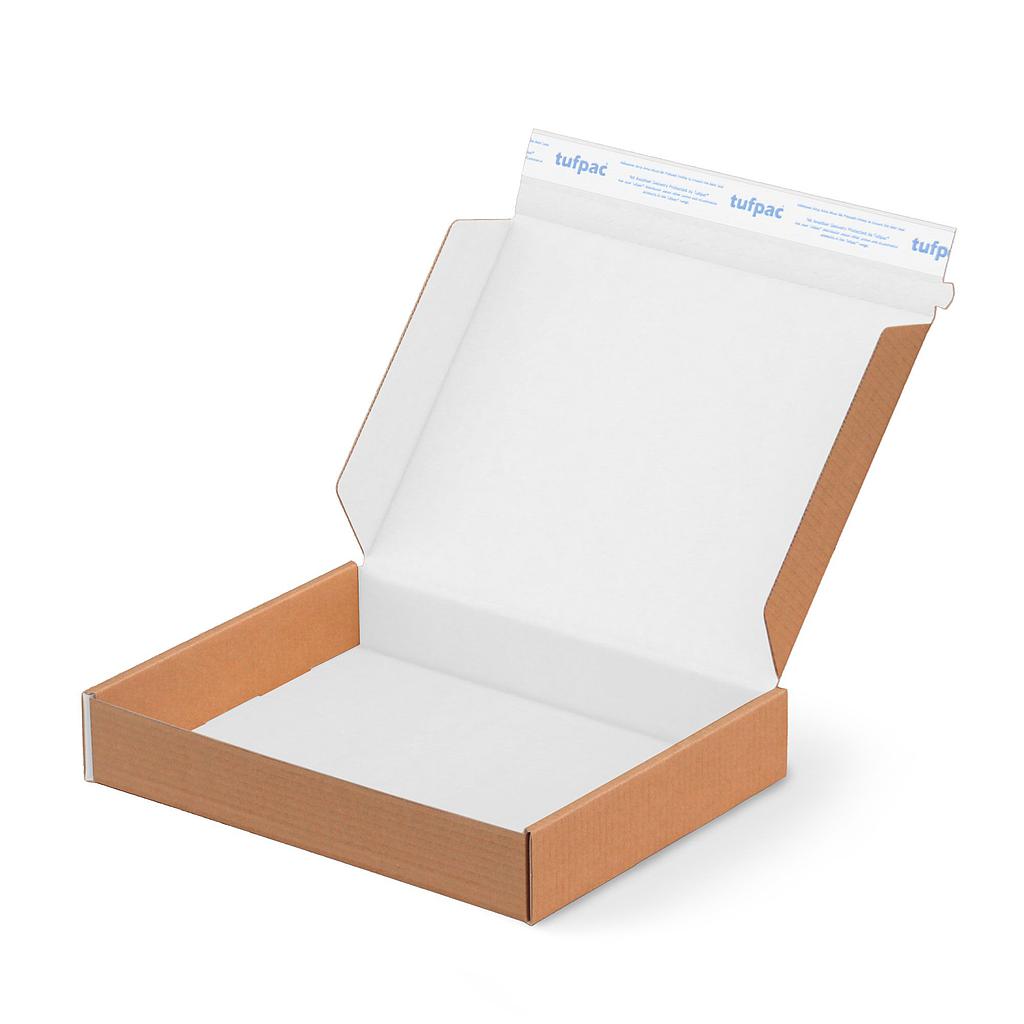 Incognito® eCommerce Box 242mm x 176mm x 50mm White-In TF
A small pizza box style ecommerce shipping box with a smart white inside and understated brown outside for a great unboxing experience. This ecombox has a tuck flap closure which is very easy to open, and a sturdy strong postal box construction.
Incognito® eCommerce Box 242mm x 176mm x 50mm White Inside

Size: 242mm x 176mm x 50mm
Color: White Inside
Closure: Tuck Flap
Elevate your online shopping experience with the Incognito® eCommerce Box, the perfect blend of style, security, and convenience. Designed to make a lasting impression on your customers while keeping their purchases safe and sound, this 242mm x 176mm x 50mm box is the ideal choice for businesses seeking excellence in packaging.
Unveil the Benefits:
Elegance in Every Detail: Crafted in a clean and crisp white interior, our eCommerce box not only enhances the presentation of your products but also adds a touch of sophistication to your brand.

Perfect Fit for Versatile Items: With dimensions of 242mm x 176mm x 50mm, this box is spacious enough to accommodate a wide range of products, from clothing and accessories to electronics and cosmetics.

Secure Tuck Flap Closure: The integrated tuck flap closure ensures that your items stay securely inside during transit. No more worrying about items slipping out or getting damaged during delivery.

Durable and Eco-Friendly: Made from high-quality materials, our eCommerce box is designed to withstand the rigors of shipping while being environmentally responsible. It's recyclable and sustainable, aligning with your commitment to a greener planet.

Customization at Its Best: Personalize your Incognito® eCommerce Boxes with your brand's logo, colors, and messaging, creating a memorable unboxing experience for your customers.

Efficient Assembly: Save time and resources with easy assembly – just fold, tuck, and seal. It's that simple.
Why Choose Incognito®?
At Incognito®, we understand that packaging is more than just a box – it's an extension of your brand. Our eCommerce Box 242mm x 176mm x 50mm White Inside with Tuck Flap Closure combines functionality, style, and sustainability to ensure your products reach their destination in perfect condition while impressing your customers along the way.
Experience the future of eCommerce packaging with Incognito®. Order your custom boxes today and take your brand to the next level. Make a statement that leaves an unforgettable mark on your customers' minds.
Join the ranks of successful businesses that trust Incognito® for their packaging needs. Elevate your brand, protect your products, and deliver excellence with every shipment.