Fast Pack Hot Melt Glue 12mm x 300mm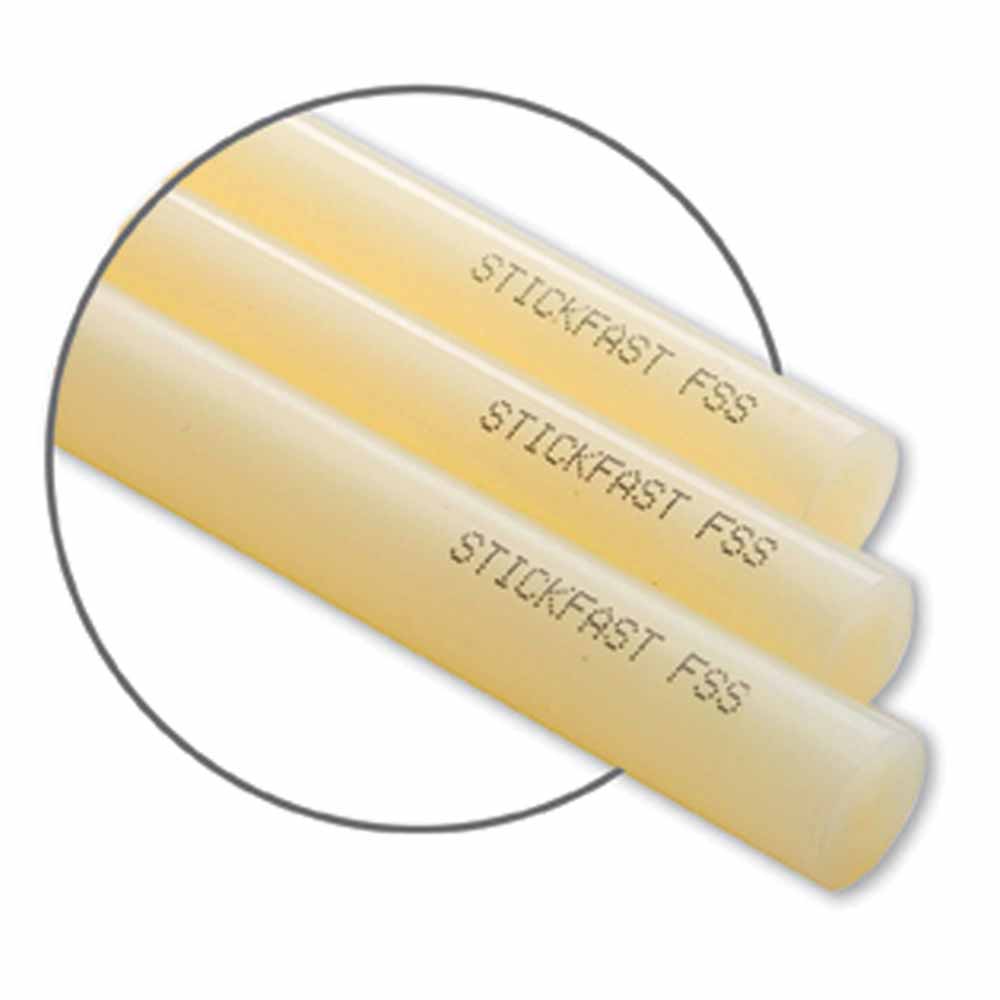 Fast Pack Hot Melt Glue 12mm x 300mm
A fast setting hot melt glue for high speed gluing applications for use with most glue guns. Fast set glue sticks are used for gluing cardboard boxes closed and other general packaging or mounting applications.
Fast Set Hot Melt Glue Sticks 12mm x 300mm - Unleash the Speed of Bonding Efficiency
Introducing our Fast Set Hot Melt Glue Sticks, measuring 12mm in diameter and 300mm in length, the ultimate solution for those seeking rapid and efficient bonding performance. Engineered with advanced fast set technology, these glue sticks are designed to deliver lightning-fast bonding with unmatched precision and reliability.
Ultra-Fast Setting for Speedy Results:
Our Fast Set Hot Melt Glue Sticks are engineered to set in record time. As soon as the adhesive is applied, it rapidly cools and solidifies, creating an instant and durable bond. This unparalleled speed of setting dramatically reduces assembly time, making these glue sticks ideal for high-volume production, industrial applications, and any project that demands swift and efficient bonding.
Reliable and Long-Lasting Bonds:
Despite their rapid setting properties, our Fast Set Hot Melt Glue Sticks maintain uncompromising bonding strength. The quick set time does not compromise the integrity of the bond, ensuring your projects remain secure and durable. From heavy-duty repairs to intricate crafts, rely on these glue sticks to hold your materials together with unwavering reliability.
Versatility for Multiple Applications:
With a 12mm diameter and 300mm length, our Fast Set Hot Melt Glue Sticks offer versatility in bonding various materials. They adhere flawlessly to surfaces such as wood, metal, plastics, fabrics, ceramics, and more. Whether it's for DIY projects, woodworking, product assembly, or professional repairs, these glue sticks excel across a wide range of applications.
Precision Application with Minimal Waste:
The fast set technology in these glue sticks ensures precision application with minimal waste. The glue flows smoothly, allowing for accurate and controlled bonding. Its solid form eliminates mess and drips, ensuring that every drop of adhesive is used efficiently, maximizing productivity.
Heat-Sensitive Material Friendly:
Despite their rapid setting, our Fast Set Hot Melt Glue Sticks offer a lower application temperature compared to traditional hot melt glues. This feature makes them suitable for bonding heat-sensitive materials, such as delicate fabrics, electronics, and foam, without causing damage.
User-Friendly and Compatible:
Designed for user convenience, our Fast Set Hot Melt Glue Sticks fit seamlessly into standard 12mm glue guns, making them easy to use for professionals and hobbyists alike. The 300mm length provides an ample supply of adhesive, reducing the need for frequent replacements during large projects.
Experience the Speed of Fast Set Technology:
In conclusion, our Fast Set Hot Melt Glue Sticks 12mm x 300mm unleash the speed of bonding efficiency. From their ultra-fast setting time to their reliable and long-lasting bonds, these glue sticks redefine the standard of rapid bonding performance. Experience the versatility, precision, and convenience that fast set technology brings to your projects. Embrace the power of fast bonding with our Fast Set Hot Melt Glue Sticks and elevate your productivity to new heights.