Brown 70mm x 200m GSI Gummed Paper Tape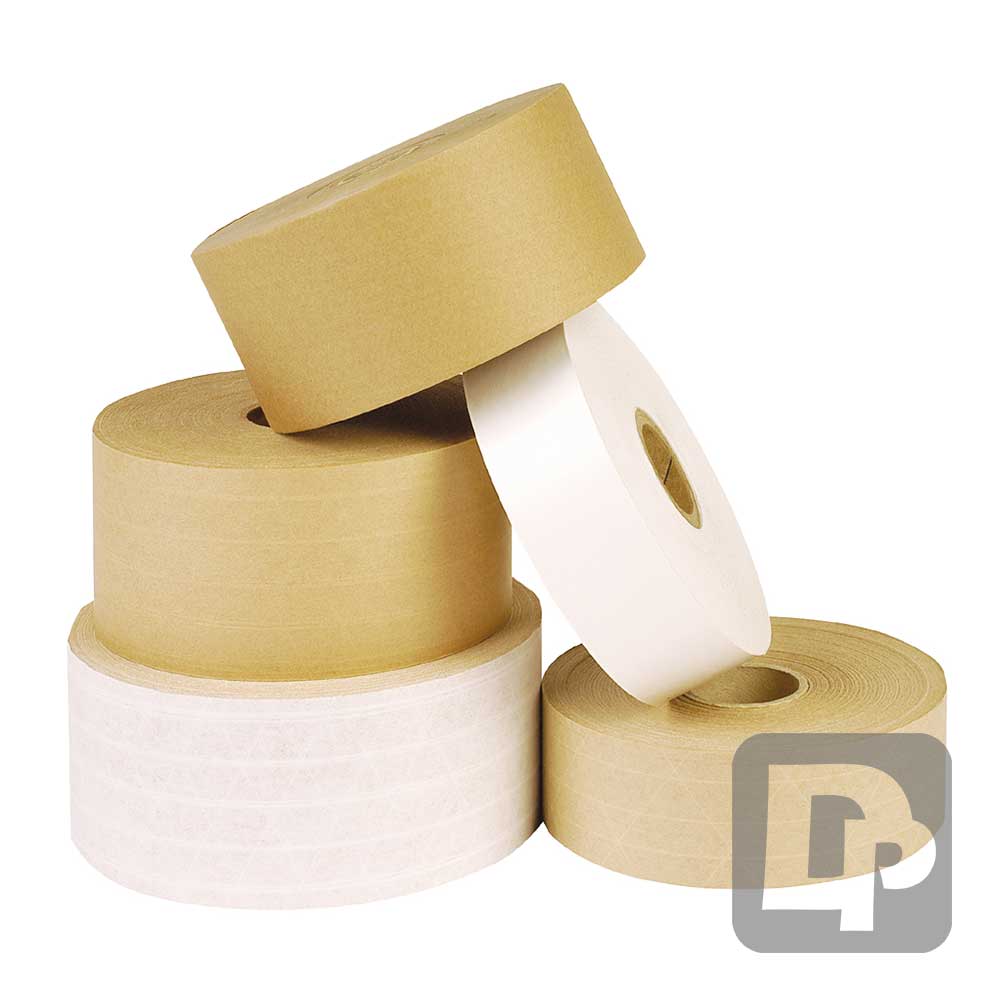 Brown 70mm x 200m GSI Gummed Paper Tape
Brown water activated gummed paper tape in a 70mm width. The kraft colour and finish makes this a firm favourite for those wanting an eco-conscious tape for sealing boxes.
Brown Kraft Gummed Paper Tape 70mm x 200m
Introducing a packaging essential that combines traditional charm with modern reliability – the Brown 70mm x 200m GSI Gummed Paper Tape. Elevate your packaging and sealing experience with a tape that not only boasts exceptional adhesion but also adds a touch of eco-friendly elegance to your parcels.
Crafted with care and designed for convenience, the Brown GSI Gummed Paper Tape is a testament to the timeless art of sealing. Whether you're shipping delicate goods or safeguarding valuable items, this tape is your trusted partner in preserving the integrity of your packages.
Key Features:
Exceptional Adhesion: Experience the power of true bonding. The Brown GSI Gummed Paper Tape's water-activated adhesive forms a strong and secure seal that can withstand the rigors of transit, ensuring your packages reach their destination intact.

Eco-Friendly Choice: Join the movement towards sustainability. Crafted from biodegradable materials, this tape aligns with your commitment to reducing your environmental footprint, making it an eco-conscious choice for conscientious packagers.

Elegant Aesthetics: Elevate your parcels with a touch of rustic elegance. The brown paper texture exudes a timeless charm, enhancing the visual appeal of your packages and leaving a lasting impression on recipients.

Smooth Application: Embrace a hassle-free packaging process. The Brown GSI Gummed Paper Tape boasts smooth and controlled application, ensuring neat, efficient, and seamless sealing every time.

Versatile Usage: From retail packaging to shipping boxes, this tape is adaptable to a wide range of packaging needs, making it an ideal solution for businesses and individuals alike.

Generous Dimensions: With a width of 70mm and a length of 200m, this tape provides ample coverage, reducing the need for frequent replacements and enhancing your packaging efficiency.

Tamper-Evident Security: Rest easy knowing your packages are sealed with tamper-evident properties. The GSI Gummed Paper Tape adds an extra layer of security to your shipments, assuring recipients of the authenticity and integrity of the contents.

Simple Yet Effective: Sometimes, the simplest solutions are the most effective. The Brown GSI Gummed Paper Tape harks back to a time-honored sealing tradition, giving your packaging a classic touch while ensuring modern-day reliability.
Elevate your packaging game with the Brown 70mm x 200m GSI Gummed Paper Tape – a tape that seamlessly combines functionality, aesthetics, and sustainability. Whether you're a business owner striving for a distinctive brand image or an individual sending a heartfelt gift, this tape is your gateway to secure and elegant sealing. Experience the art of packaging with a tape that captures the essence of tradition and reliability.