White 48mm x 200m GSI Gummed Paper Tape 70gsm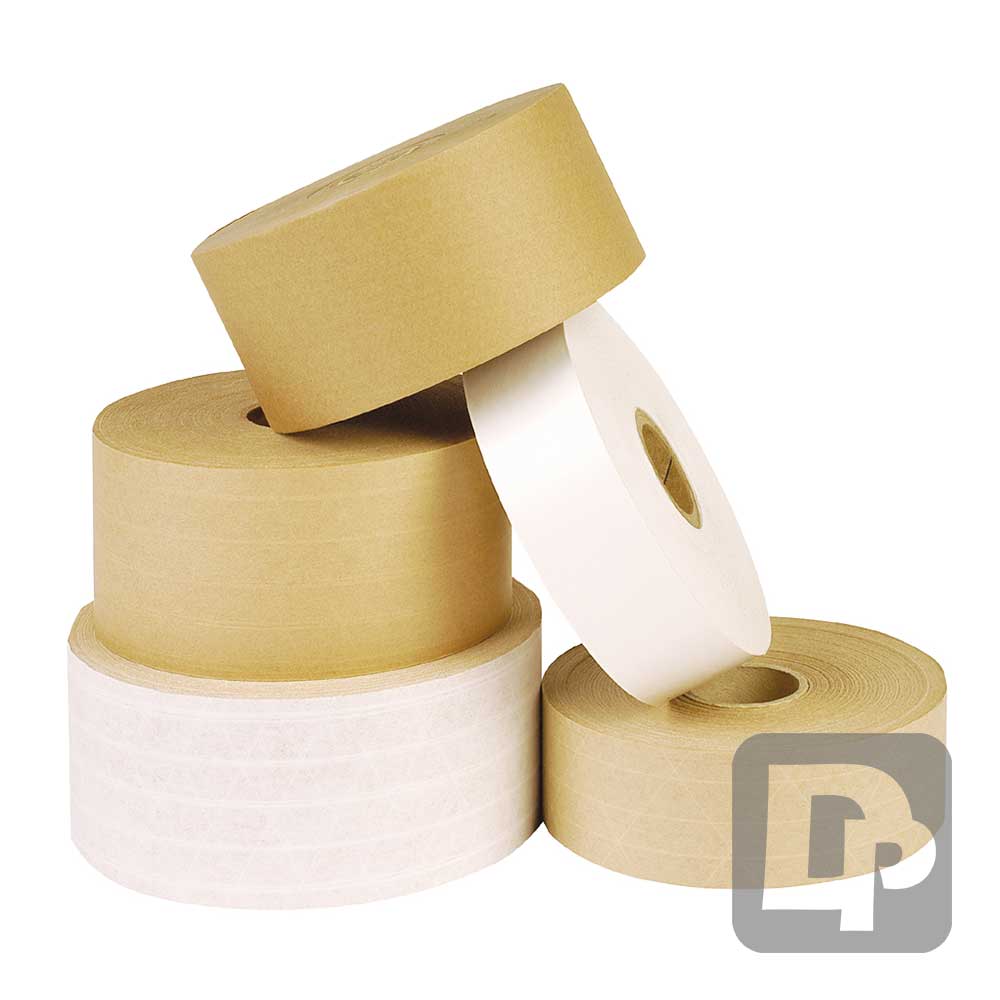 White 48mm x 200m GSI Gummed Paper Tape 70gsm
A water activated recyclable gum tape in a premium white finish for taping white boxes. Gummed paper tape is both recyclable and biodegradable so a great eco-conscious choice.
White Gummed Paper Tape 48mm x 200m
Introducing the epitome of packaging excellence – the White 48mm x 200m GSI Gummed Paper Tape, meticulously crafted with a weight of 70gsm. Elevate your packaging and sealing endeavors with a tape that exemplifies superior adhesion, versatility, and a touch of refined simplicity.
Designed to meet the demands of both aesthetics and functionality, the White GSI Gummed Paper Tape stands as a symbol of reliability in preserving the integrity of your packages while presenting a clean and polished finish.
Key Features:
Secure Adhesion: Experience the assurance of steadfast bonding. The White GSI Gummed Paper Tape employs water-activated adhesive technology to form a robust and lasting seal, ensuring your parcels remain intact and protected throughout their journey.

Subtle Elegance: Elevate your packages with a timeless touch of sophistication. The pristine white hue exudes elegance, enhancing the visual appeal of your parcels and adding a touch of distinction to your brand.

Enhanced Durability: Crafted with a 70gsm weight, this tape embodies durability and resilience, making it a steadfast choice for packaging tasks that require strength and reliability.

Effortless Application: Experience the joy of seamless packaging. The White GSI Gummed Paper Tape boasts effortless application, ensuring smooth, controlled, and efficient sealing for a professional finish.

Versatile Application: From commercial shipments to personal packages, this tape adapts flawlessly to various packaging needs, making it a versatile asset for businesses and individuals alike.

Ample Dimensions: With a width of 48mm and a generous length of 200m, this tape offers extended coverage, minimizing the need for frequent tape changes and maximizing your packaging efficiency.

Anti-Tamper Assurance: Instill confidence in your recipients with the tamper-evident security provided by the GSI Gummed Paper Tape, ensuring the contents of your packages are untouched and authentic upon arrival.

Pure Simplicity: Sometimes, less is more. The White GSI Gummed Paper Tape showcases the beauty of simplicity, conveying professionalism and care in every package you seal.
Elevate your packaging experience with the White 48mm x 200m GSI Gummed Paper Tape – a tape that seamlessly fuses functionality and aesthetics to provide a reliable, versatile, and visually appealing sealing solution. Whether you're a business aiming for a polished brand image or an individual seeking to elevate your packaging game, this tape is your gateway to a world of impeccable sealing and presentation. Experience the art of packaging with a tape that embodies the essence of excellence.