Brown 48mm x 200m GSI Gummed Paper Tape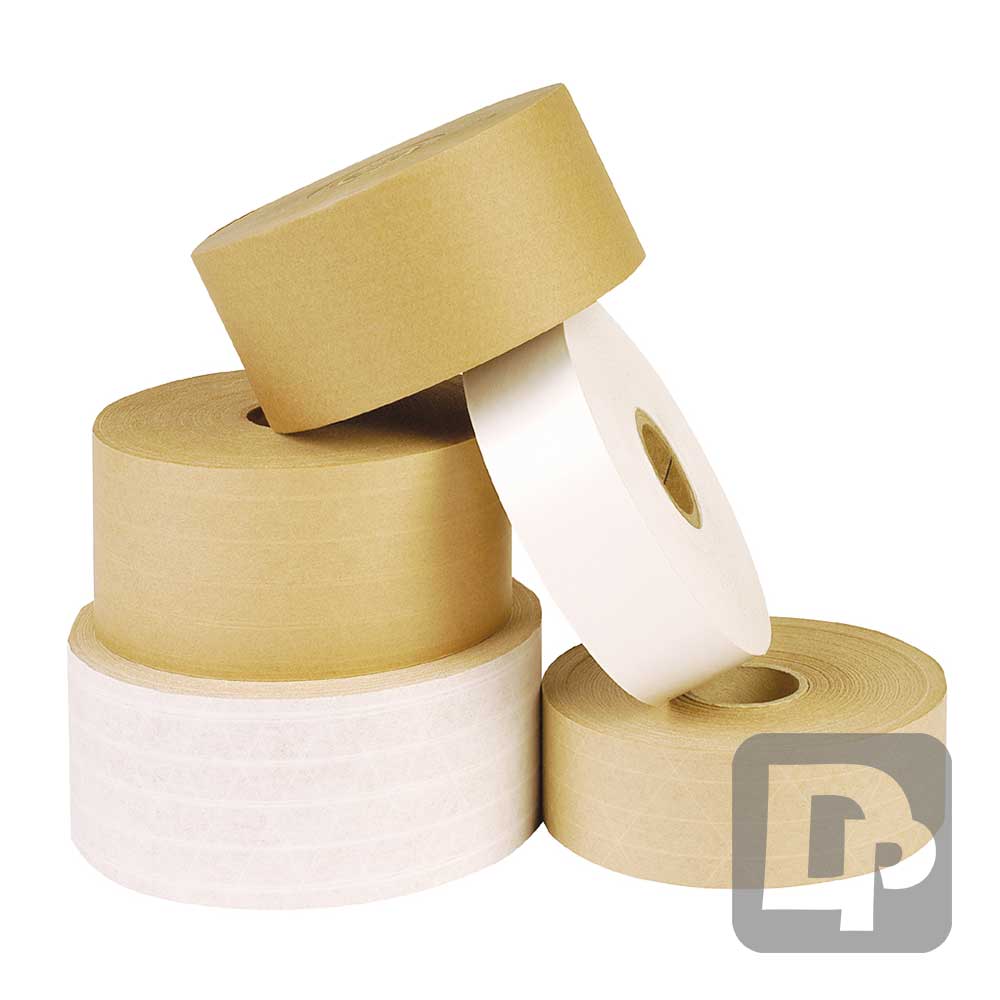 Brown 48mm x 200m GSI Gummed Paper Tape
A brown gummed paper tape for general purpose use in manual or automatic water activated dispensers.
- 48mm wide suitable for most carton sealing applications.
- Only 1 strip of tape needed for high performance bond.
- Tamper evident seal.
- This is a gum adhesive that needs a water dispenser to activate the adhesive, for self adhesive tape please see below in the alternative product section.
70gsm Brown Kraft Gummed Paper Tape 48mm x 200m
Introducing the embodiment of timeless craftsmanship – the Brown Kraft Gummed Paper Tape, sized at 48mm x 200m with a weight of 70gsm. Elevate your packaging and sealing endeavors with a tape that blends rustic charm with unwavering reliability, embodying the essence of traditional sealing techniques.
Designed to pay homage to the past while embracing modern needs, the Brown Kraft Gummed Paper Tape is a testament to both form and function. Unleash the power of authentic packaging with a tape that captures the heart and soul of genuine craftsmanship.
Key Features:
Nature-Inspired Adhesion: Experience the power of natural bonding. The Brown Kraft Gummed Paper Tape utilizes water-activated adhesive technology to form a robust seal, securing your parcels with the strength and authenticity reminiscent of nature's own embrace.

Rustic Elegance: Elevate your packaging with a touch of rustic allure. The brown kraft paper exudes an earthy warmth, adding character and authenticity to your packages while leaving a lasting impression on recipients.

Stalwart Strength: Crafted with a weight of 70gsm, this tape embodies sturdiness and resilience, making it a trusted choice for packaging tasks that demand durability and lasting performance.

Effortless Application: Experience the joy of tradition reimagined. The Brown Kraft Gummed Paper Tape ensures effortless application, granting you smooth, controlled, and efficient sealing for a touch of nostalgic authenticity.

Versatile Application: From vintage-inspired retail packaging to cherished personal parcels, this tape adapts effortlessly to diverse packaging needs, serving as an ideal companion for businesses and individuals alike.

Ample Dimensions: With a width of 48mm and an extended length of 200m, this tape offers substantial coverage, minimizing the need for frequent replacements and enhancing your packaging efficiency.

Sealing with Integrity: Embed your packages with trust. The tamper-evident security provided by the Gummed Paper Tape assures recipients of the contents' untouched authenticity, reinforcing the bond of trust.

Craftsmanship Refined: Embrace the elegance of simplicity. The Brown Kraft Gummed Paper Tape celebrates the beauty of handcrafted elegance, exuding a sense of timelessness that perfectly complements your packaging.
Elevate your packaging experience with the Brown Kraft Gummed Paper Tape – a tape that carries the legacy of traditional sealing into the modern world. Whether you're a business aiming for a vintage-inspired brand image or an individual seeking to create unforgettable packages, this tape is your gateway to an era of authentic sealing and presentation. Experience the art of packaging with a tape that resonates with the soul of genuine craftsmanship.