Card Edge Protector 50mm x 50mm x 1200mm 3mm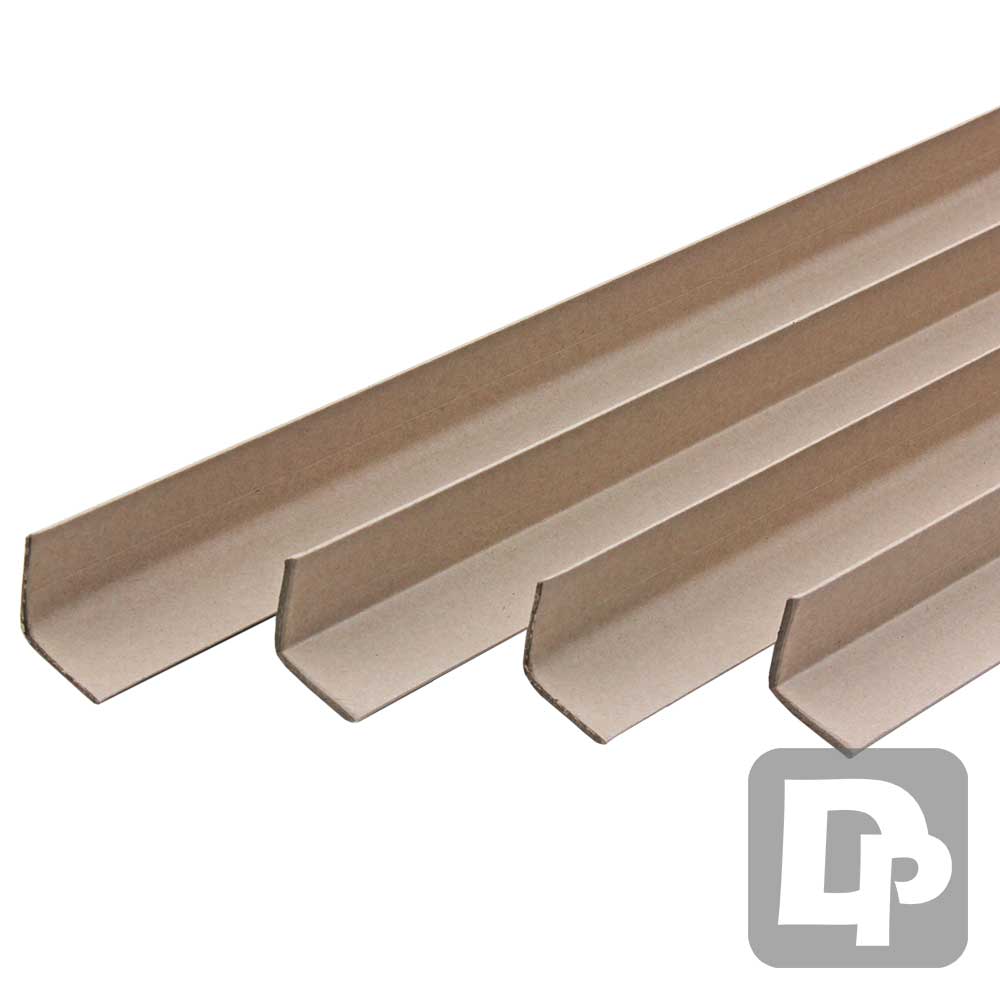 Card Edge Protector 50mm x 50mm x 1200mm 3mm
A 1200mm long pallet corner protection strip for use as edging protection. A strong corner edge protector that can be used as protective corners for many items including pallets, cabinets, and furniture. Protects from corner impact damage and strapping indents.
Product Type

:

Cardboard Corners
1200mm Card Edge Protector

Introducing our Card Edge Protector - the ultimate solution for safeguarding your valuable products during storage, transit, and handling. This premium edge protector is meticulously designed to provide reliable protection and reinforcement to delicate corners and edges, ensuring they remain pristine and damage-free.
Product Features:
High-Quality Construction: Our Card Edge Protector is crafted using top-grade materials, guaranteeing superior strength and durability. The 3mm thickness offers robust support and impact resistance, providing an extra layer of defense against potential damages.

Optimal Dimensions: With a size of 50mm x 50mm x 1200mm, this edge protector is specially tailored to fit a variety of products, from small boxes to large furniture items. Its versatile dimensions make it an indispensable asset for businesses across various industries.

Versatile Applications: The Card Edge Protector is a versatile solution that can be used in various scenarios. Whether you are shipping fragile electronics, transporting furniture, or storing delicate artwork, this edge protector ensures the utmost protection throughout the journey.

Easy Application: Applying the edge protector is a breeze. Simply slide it over the edges or corners of your product, and it instantly provides a cushioned barrier against impacts and abrasions. Its user-friendly design saves time and effort, allowing for seamless integration into your packaging or storage process.

Reusable and Recyclable: Our Card Edge Protector is designed to be reusable, making it a cost-effective and eco-friendly choice. Its durable construction ensures multiple uses without compromising its protective capabilities. Moreover, it is recyclable, aligning with sustainable packaging practices and environmental consciousness.

Streamlined Aesthetics: The sleek and minimalistic design of the edge protector enhances the appearance of your products without adding unnecessary bulk. Its unobtrusive profile maintains a clean and professional look while providing essential protection.
Applications:
Shipping and Logistics: Ideal for protecting product edges and corners during shipping and handling, preventing damages and customer complaints.

Warehousing and Storage: Perfect for reinforcing vulnerable edges during storage, ensuring your inventory remains in pristine condition until it reaches the end-user.

Furniture and Home Goods: Essential for protecting furniture corners and edges during transportation and in-store display, maintaining the products' appeal and value.

Electronic and Delicate Items: Suitable for safeguarding fragile electronics, glassware, and other delicate items, minimizing the risk of breakage during transit.
Elevate your packaging and storage solutions with our Card Edge Protector. Invest in this reliable and cost-effective tool to ensure your products arrive safely and maintain their quality throughout their entire journey. Trust in our edge protector for superior protection and peace of mind.