Eco-Friendly Brown Paper Tape 50mm x 50m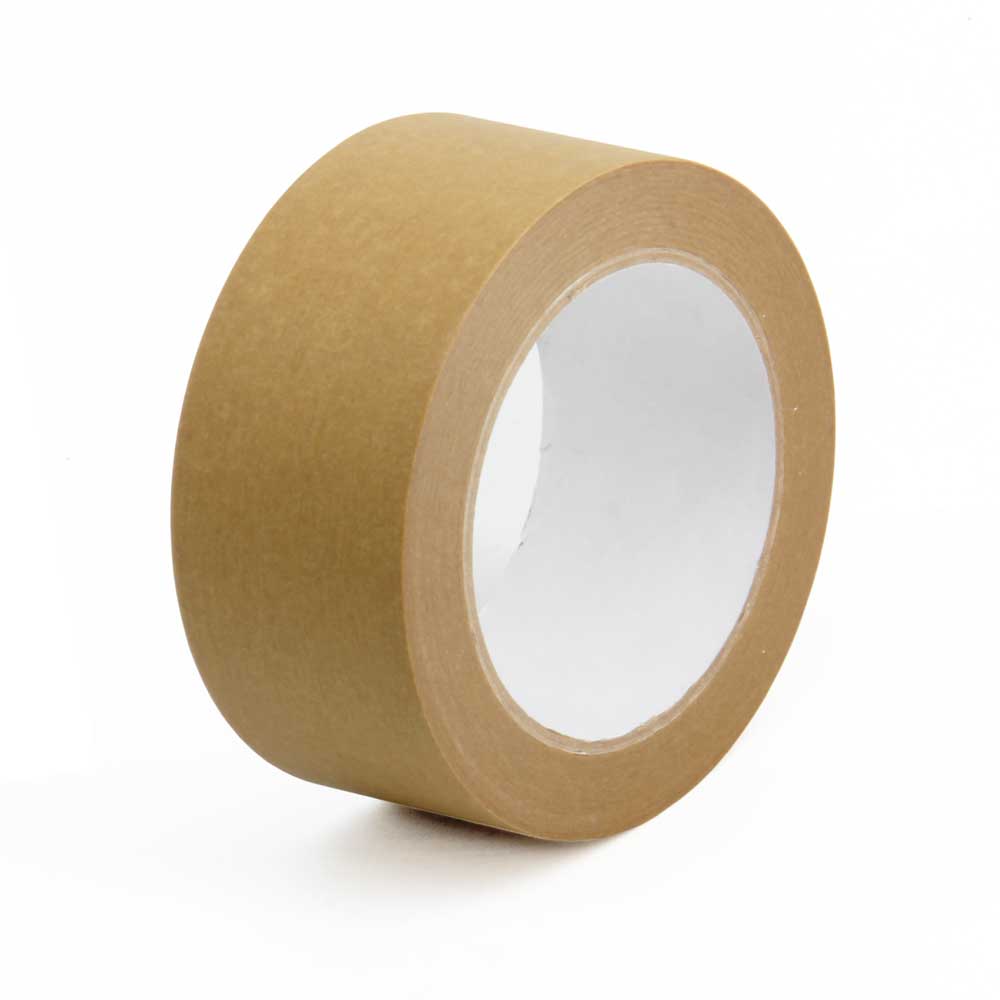 Eco-Friendly Brown Paper Tape 50mm x 50m
A self adhesive brown paper tape designed as an eco-logical alternative to plastic tape for taping parcels & general packaging requirements. This recyclable paper tape can be recycled along with the cardboard for an easy to recycled solution.
50mm Brown Paper Tape
Our 50mm wide brown paper tape is the natural choice for making your eCommerce boxes really stand out and look great! The matt finish and rough texture of the tape make for very premium presentation compared to plastic based tapes, as well as blending in to the boxes to complete the professional look. What's more, this tape shows your customers that you really care for the environment, as it is manufactured from renewable sources and therefore makes recycling super easy. More and more online customers are looking for companies who embrace recyclable materials in the supplying of their products, so our paper tape is a must for online stores to set your parcels a step above the rest.
Eco Friendly Brown Paper Tape Key Features:
- A strong crepe paper tape in a 50m hand roll.
- Can be used on most hand tape guns.
- Recyclable and eco-friendly alternative to plastic tape.
- Ideal for taping cardboard boxes.
Bulk Buy Pricing on Brown Self Adhesive Paper Tape
Brown self adhesive paper tape rolls are available to buy in bulk pallet quantities for those looking for wholesale rates. We import paper machine tape so we are a very competitive source for large quantities.
50mm Brown Paper Tape Specification
Product Code: ECO5050
Dimensions:
Width: 48mm (or 50mm)
Length: 50m
Material: Semi Creped Paper Backing with Hot Melt Adhesive
Weight of Roll:  
Finish: Brown Kraft
Quantity per Box: 36 rolls
Quantity per Pallet: 3024 rolls (84 boxes)
Eco Packaging Score: 3/5
 - Recyclable: Yes
 - Biodegradable: Yes
 - Sustainable Materials: Yes
 - Plastic Free: No
 - Carbon Neutral: No