eComBag® Padded 150mm x 215mm Biodegradable Mailing Bag (100/bx)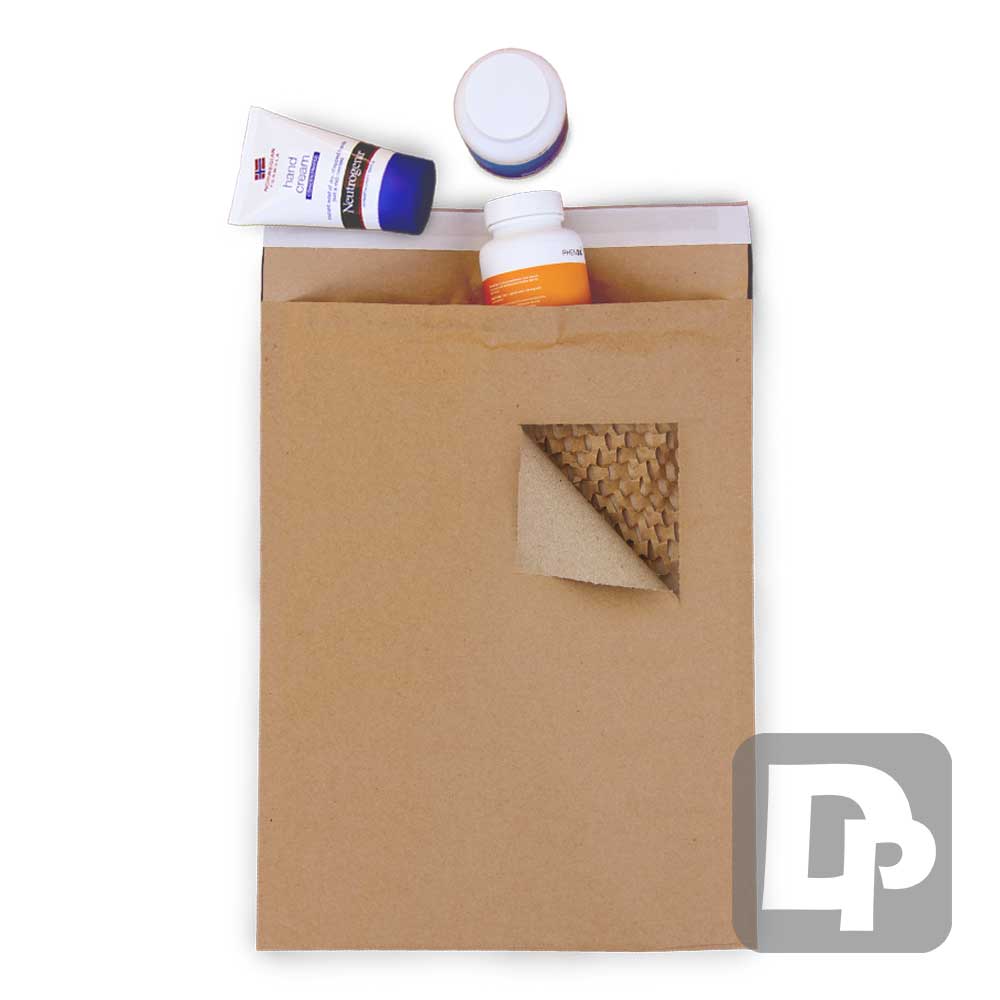 eComBag® Padded 150mm x 215mm Biodegradable Mailing Bag (100/bx)
A recyclable plastic free mailing bag in 150 x 215mm size with a plastic free paper lining. This plastic free padding material is compostable, biodegradable and contains 65%+ recycled paper as well as being fully recyclable. An eco-conscious choice in mailing bags.
Plastic-Free Bubble Mailers: Empowering Sustainable Shipping with Care and Responsibility
In a world where environmental stewardship is a shared priority, plastic-free bubble mailers emerge as a groundbreaking solution that marries the necessity of safe shipping with a resolute commitment to reducing plastic waste. These innovative mailers usher in a new era of packaging that not only protects your items but also safeguards the planet.
Plastic-free bubble mailers are thoughtfully designed to provide exceptional protection while honoring ecological principles. The conventional plastic bubble wrap interior is replaced with environmentally friendly alternatives, such as biodegradable materials or recycled fibers, ensuring that your items are cocooned securely without compromising our delicate ecosystems.
The heart of plastic-free bubble mailers lies in their harmonious blend of safeguarding and sustainability. The bubble-lined interior offers a cushioning barrier against external impacts, ensuring your valuables arrive at their destination in impeccable condition, while the plastic-free composition ensures a smaller carbon footprint.
What truly sets plastic-free bubble mailers apart is their commitment to a circular lifecycle. After serving their purpose, these mailers can be disposed of responsibly, breaking down naturally without leaving behind harmful microplastics. This holistic approach to packaging aligns with the global movement to combat plastic pollution, contributing to a cleaner and healthier planet for future generations.
The adoption of plastic-free bubble mailers transcends mere packaging – it's a conscious choice that reverberates across industries. Businesses that embrace these mailers showcase a dedication to sustainable practices, aligning their shipping choices with environmental ethics and appealing to eco-conscious consumers. On an individual level, plastic-free bubble mailers offer a responsible way to send gifts, emphasizing the importance of eco-friendly choices and leaving a positive impact.
In a time when innovative solutions are imperative for addressing plastic waste, plastic-free bubble mailers stand as a beacon of progress. They redefine the art of shipping, seamlessly combining protection, convenience, and eco-responsibility. By choosing plastic-free bubble mailers, you embark on a journey of conscientious shipping while actively contributing to a cleaner, greener future – one mailer at a time.