Personalised eComBag® Bio 185 x 230 + 60mm Gusset Paper Mailing Bag Brown Custom Printed 1 Colour (100/pk)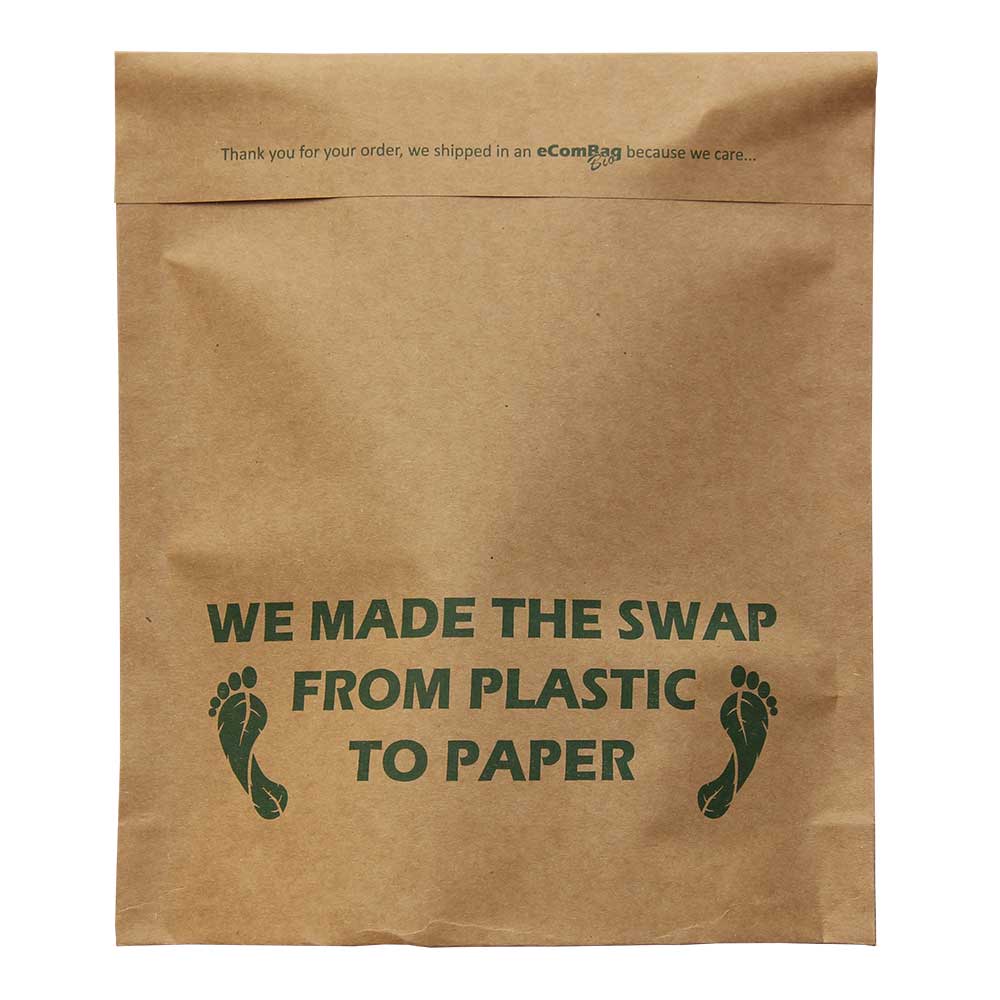 Personalised eComBag® Bio 185 x 230 + 60mm Gusset Paper Mailing Bag Brown Custom Printed 1 Colour (100/pk)
Our smallest eComBag® biodegradable paper mailing bags personalised with your logo and message. Custom printed paper mailing bags are a great way to advertise your brand and looking professional when delivering your online orders.
Custom Printed Paper Mailing Bags
Send your online orders in style and spread your brand message with our custom printed mailing bags. You can print either side and in any colour you want, if you want to print 2 colours this is possible but you'll have to speak to our sales team, just simply call 02476 611234.
When you place an order for printed mailing bags we will get in touch with you to sort the artwork. You can either create your own or send us your logos and message and we can create the artwork for you.
- Perfect for packing small ecommerce orders.
- Recyclable
- Biodegradable
- Customisable front and back with logos and text

This is a 'Make to Order' product, the minimum order quantity is 50 packs so please don't order less than this quantity. If you do order less than this we will need to refund and suggest a different product for you.

Volume Price Breaks:
- 100+ Packs : £15.76/100
- 150+ Packs : £14.76/100
- 250+ Packs : £13.56/100
- 500+ Packs : £12.76/100