A7 Docs Enc Envelopes Printed 123mm x 110mm (Box of 1000)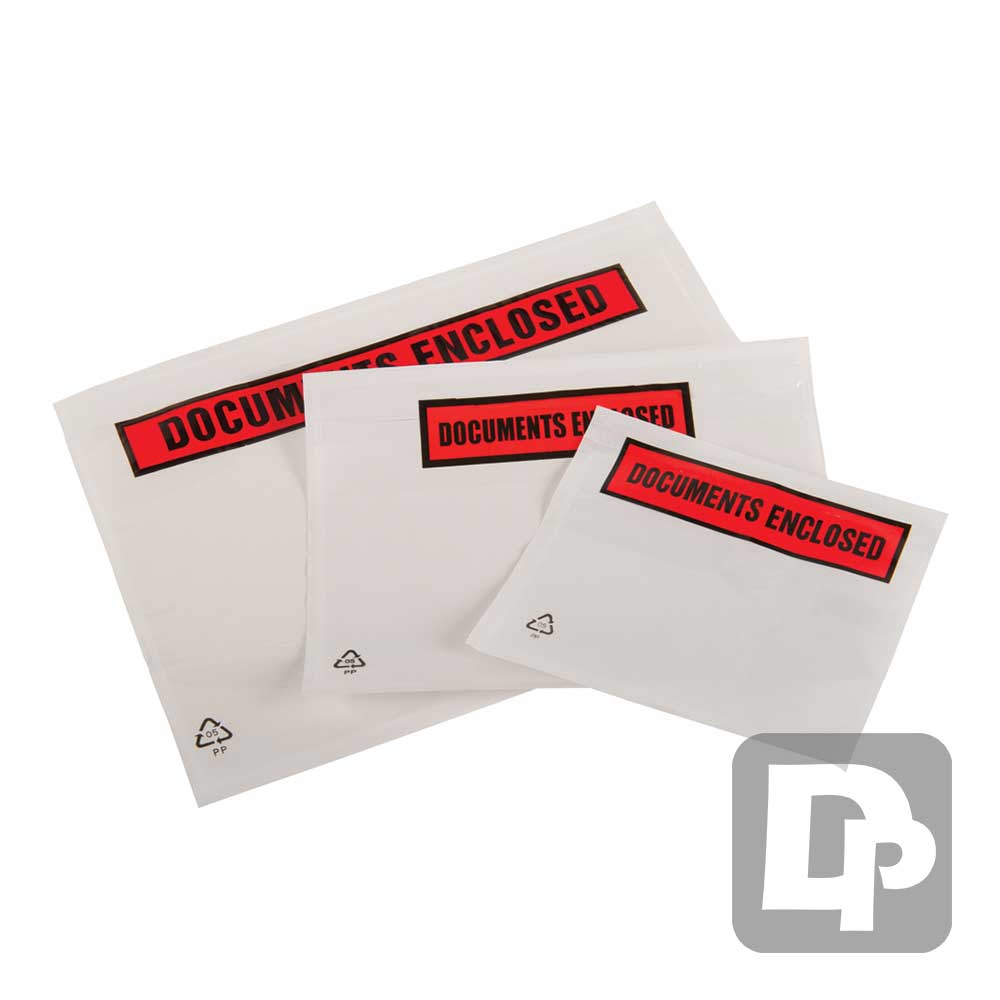 A7 Docs Enc Envelopes Printed 123mm x 110mm (Box of 1000)
A7 Document Enclosed Wallets: Perfect for Enclosing A7 Documents
Introducing our A7 Docs Enc Envelopes - the perfect solution for secure and organized document handling. These 'Docs Enclosed' printed envelopes are designed to comfortably fit A7-sized documents (123mm x 110mm) while offering exceptional durability and professional appearance.
Product Features:
Perfect Fit for A7 Documents: With precise dimensions of 123mm x 110mm, these envelopes snugly encase A7-sized documents, ensuring a secure and neat fit. Whether it's invoices, receipts, or small informational inserts, these envelopes keep your documents organized and protected.

Durable and Reliable: Crafted from high-quality materials, our A7 Docs Enc Envelopes offer exceptional strength and resistance against tearing, ensuring the safety and security of your important documents during transit or storage.

Easy Document Management: The transparent window on the front of the envelope allows for easy visibility of the enclosed document, streamlining document management and saving time during shipping and delivery processes.

Self-Adhesive Seal: Each envelope comes with a self-adhesive strip, making sealing effortless and eliminating the need for additional adhesive or tape. This user-friendly feature ensures a hassle-free packing experience.

Versatile Application: Our A7 Docs Enc Envelopes are ideal for various purposes, including e-commerce packaging, retail shipments, corporate communications, and more. They are a valuable asset for businesses seeking to add a professional touch to their document handling.

Compliance with Standards: These envelopes adhere to industry standards, making them suitable for international shipping and compliance with customs regulations when needed.
Applications:
E-commerce and Retail: A7 Docs Enc Envelopes are widely used in online retail and e-commerce businesses to accompany shipping labels and provide professional presentation for essential documents like invoices and receipts.

Corporate Communication: These custom printed envelopes are perfect for corporate communication, ensuring a professional and branded touch when sending promotional materials, product catalogs, or important memos.

Small Items Packaging: A7 Docs Enc Envelopes are an excellent choice for safely packaging small items, such as jewelry, accessories, or electronic components.

Documents and Information Inserts: Use these envelopes to organize and protect important documents, informational inserts, or product warranties in various business contexts.
Upgrade your document handling and shipping process with our custom-printed A7 Docs Enc Envelopes. Personalize these envelopes with your branding and confidently showcase your professionalism to customers, partners, and recipients. Invest in these durable and versatile envelopes to make document management a breeze and leave a lasting impression on your recipients.