Heavy Duty Tensioner for Woven Polyester Strapping 13mm-19mm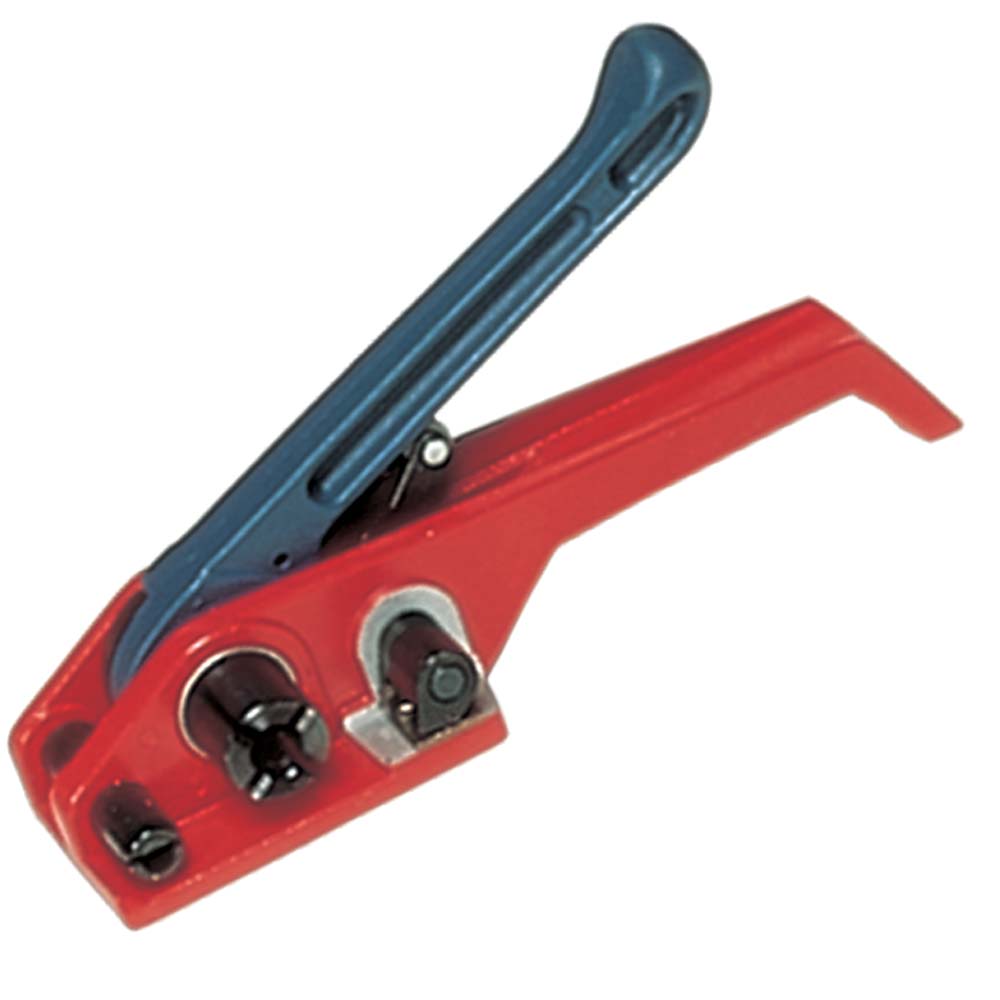 Heavy Duty Tensioner for Woven Polyester Strapping 13mm-19mm
Secure and Powerful: Heavy Duty Tensioner for Woven Polyester Strapping 12mm-19mm

Introducing our Heavy Duty Tensioner, specifically designed to handle the robust demands of Woven Polyester Strapping ranging from 12mm to 19mm in width. This reliable and powerful tensioning tool is the perfect solution for securely strapping heavy loads, providing exceptional strength and durability for a wide range of industrial applications.
Key Features:
Superior Tensioning Power: Our Heavy Duty Tensioner is engineered to provide maximum tensioning force, ensuring a tight and secure hold on woven polyester strapping between 12mm to 19mm. It can effortlessly handle heavy loads, guaranteeing the safety and stability of your packages during transit.

Versatile Compatibility: With its adjustable capabilities, this tensioner accommodates a wide range of woven polyester strapping widths, providing flexibility in your packaging operations. Its compatibility with strapping between 12mm to 19mm makes it a versatile tool for various bundling and securing tasks.

Heavy Duty Construction: Crafted from high-quality materials, this tensioner is built to withstand rugged and repetitive use in industrial environments. Its durable construction ensures consistent performance even under challenging conditions.

Easy-to-Use Design: Our Heavy Duty Tensioner features a user-friendly design that streamlines the tensioning process. The ergonomic handle and intuitive controls allow for comfortable and efficient operation, reducing operator fatigue and enhancing productivity.

Secure and Reliable: With this tensioner's exceptional tensioning force, you can trust that your woven polyester strapping will be tightly secured, preventing any shifting or loosening of your packages during shipping or storage.

Safety Features: The tensioner is equipped with safety mechanisms to prevent accidental releases and ensure the well-being of your team during strapping procedures.

Wide Application Range: From heavy machinery and equipment bundling to securing timber, metal, and construction materials, our Heavy Duty Tensioner is the go-to tool for numerous heavy-duty applications.

Quality Assurance: We take pride in the quality and performance of our products. Each Heavy Duty Tensioner undergoes rigorous testing and quality checks to meet industry standards and exceed your expectations.
Upgrade your strapping process with confidence using our Heavy Duty Tensioner for Woven Polyester Strapping between 12mm to 19mm. Experience unmatched tensioning power, durability, and versatility in one essential tool. Invest in the security and reliability of our Heavy Duty Tensioner and elevate your packaging and bundling operations to new heights.