Corrugated Paper 1200mm x 75m 100% Recycled Paper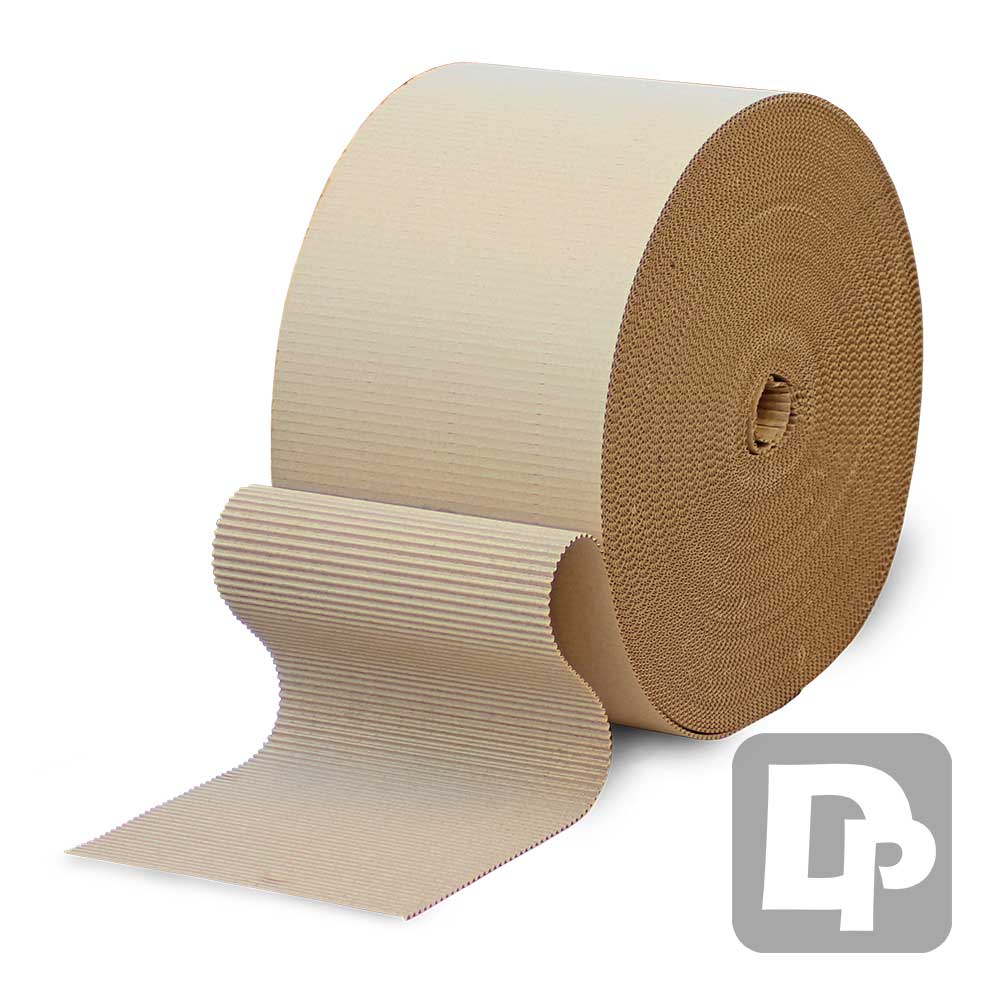 Corrugated Paper 1200mm x 75m 100% Recycled Paper
A 1200mm cardboard packaging roll for wrapping and protecting items up to 120cm wide. Corrugated roll is a popular packaging material which is made from paper so is recyclable, biodegradable, and compostable, making it an eco-conscious packaging choice.
PLEASE NOTE: This product is only available for LOCAL Customers (CV, LE, NN, & B postcodes)
1200mm Corrugated Paper Roll made from 100% Recycled Paper
Introducing our Corrugated Paper Roll, a versatile and eco-friendly solution for all your packaging and crafting needs. Measuring 1200mm in width and spanning an impressive 75 meters in length, this roll is designed to offer both convenience and sustainability, all while maintaining the highest quality standards.
Crafted from 100% recycled paper, this corrugated masterpiece embodies our commitment to environmental stewardship and responsible sourcing. By choosing our Corrugated Paper Roll, you're not only investing in a superior packaging and protective material, but you're also making a conscious choice to support a greener planet.
The unique corrugated texture of this paper adds an extra layer of cushioning and shock absorption, making it an ideal choice for securing fragile items during shipping or storage. Whether you're sending delicate merchandise, organizing your belongings, or embarking on a creative crafting project, this corrugated paper ensures your items remain safe and secure.
Key Features:
Dimensions: 1200mm x 75m, providing ample material for various applications.
Eco-Friendly: Crafted from 100% recycled paper, reducing your carbon footprint.
Versatile Protection: The corrugated design enhances shock absorption and protection.
Crafting Brilliance: Perfect for artistic endeavors, school projects, and DIY creations.
Easy Handling: Lightweight and easy to cut, fold, and manipulate to suit your needs.
Join us in embracing sustainability without compromising on quality or functionality. Elevate your packaging, safeguard your valuables, and unleash your creativity with our Corrugated Paper Roll. Make the environmentally conscious choice today and redefine how you protect and present your items.