Corrugated Paper 750mm x 75m 100% Recycled Paper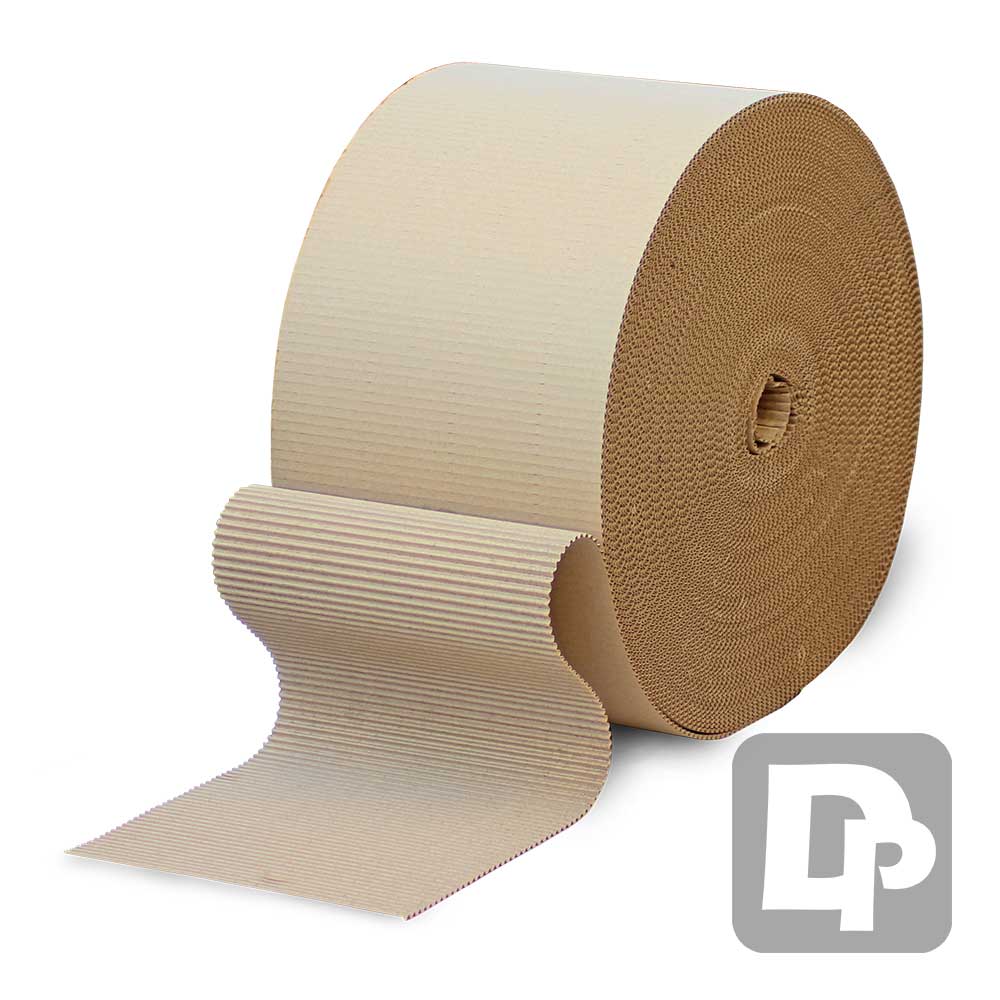 Corrugated Paper 750mm x 75m 100% Recycled Paper
Cardboard rolls in 750mm width for packaging items up to 75cm wide. Corrugated cardboard roll is manufactured by bonding two layers of paper in a single faced corrugated format, resulting in a flexible protective cardboard that can be easily wrapped around items.
750mm Corrugated Paper Roll - 100% Recycled Paper
Elevate your corporate commitment to sustainability with our Corrugated Paper Roll, measuring an impressive 750mm in width and extending 75 meters in length. Crafted from 100% recycled paper, this roll embodies environmental consciousness while offering a versatile and practical solution for your business needs.
Designed to meet the highest standards of quality and eco-friendliness, our Corrugated Paper Roll presents a myriad of applications that align seamlessly with your corporate values.
Key Features:
Sustainable Excellence: Crafted entirely from 100% recycled paper, this roll reflects your company's dedication to minimizing its ecological footprint. By choosing this roll, you demonstrate a responsible approach to packaging and resource utilization.

Premium Protection: The unique corrugated texture enhances shock absorption and protection, making it an ideal choice for securing delicate items during shipping or storage. Ensure your products reach their destination in impeccable condition, while minimizing the need for excess packaging.

Versatile Innovation: Whether you're safeguarding high-tech electronics, curating exquisite merchandise, or organizing office essentials, our Corrugated Paper Roll offers a flexible and adaptable solution. It empowers your business with a reliable and eco-conscious material that's up to the task.

Impeccable Presentation: Elevate your brand image by incorporating our corrugated paper into your packaging. Its subtle yet distinguished texture adds a touch of elegance, setting your products apart and enhancing the unboxing experience for your customers.

Creative Collaboration: Beyond packaging, this Corrugated Paper Roll inspires creativity. Encourage your design and marketing teams to explore its potential for innovative displays, event décor, and promotional installations that resonate with your audience.
Applications:
Shipping and Logistics: Securely protect your products during transit while adhering to sustainable packaging practices.

Branding and Unboxing: Enhance your brand's image by using corrugated paper for an eco-friendly and visually appealing packaging solution.

Internal Organization: Streamline your operations by utilizing the paper for storage, organization, and workspace optimization.

Corporate Responsibility: Demonstrate your commitment to the environment to stakeholders, clients, and employees through conscious material choices.

Special Projects: Embrace the paper's versatility in creative projects, presentations, and displays that reflect your corporate identity.
Make a meaningful impact on your company's carbon footprint while embracing innovation and functionality with our Corrugated Paper Roll. Join us in the journey toward sustainable success and a greener future for your business and the planet.