Corrugated Paper 600mm x 75m 100% Recycled Paper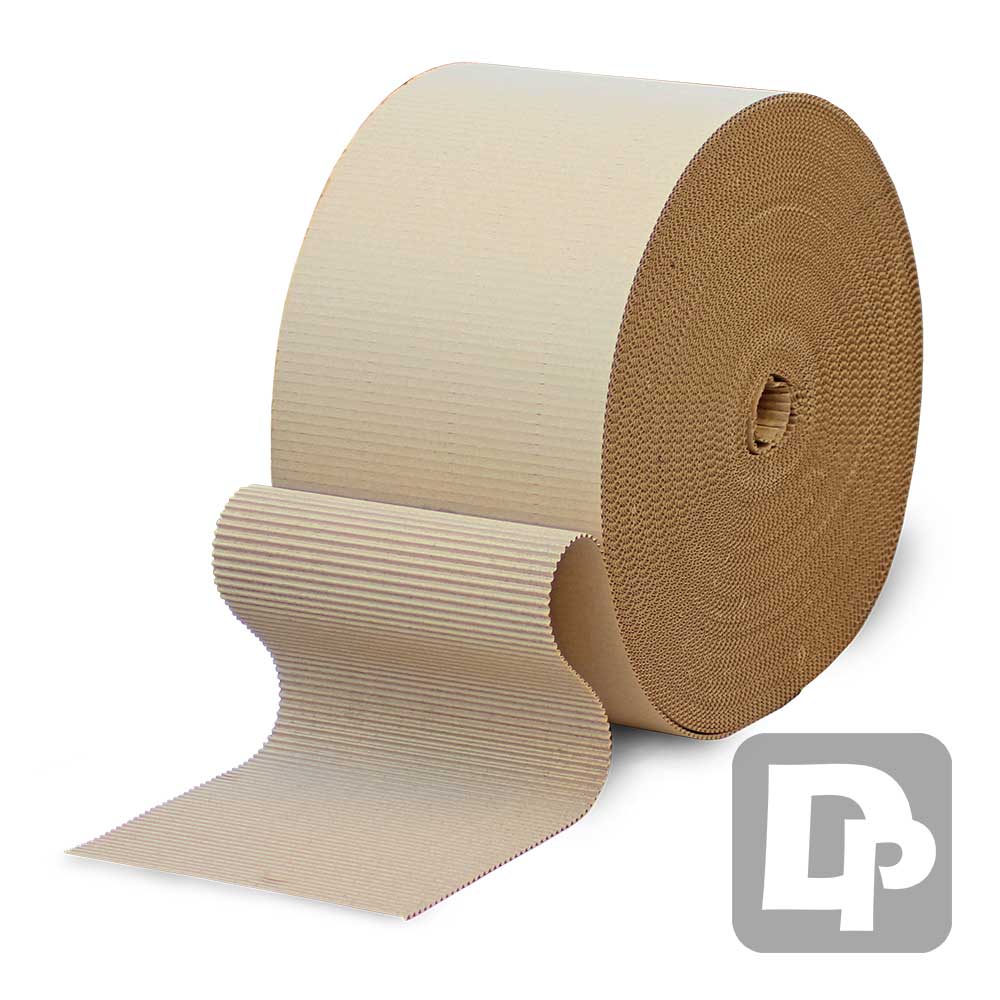 Corrugated Paper 600mm x 75m 100% Recycled Paper
600mm Corrugated paper made from single faced corrugated paper for packaging and protecting items up to 60cm wide. Corrugated paper is a protective cardboard packaging in rolls that is flexible and easy to cut and fold around both large and small items.
Eco-Friendly 600mm Wide Corrugated Paper Roll
Discover the eco-friendly excellence of our Corrugated Paper Roll, thoughtfully crafted to measure 600mm in width and extend an impressive 75 meters in length. Made entirely from 100% recycled paper, this roll embodies our dedication to sustainability while offering you a versatile solution for an array of practical applications.
Key Features:
Uncompromising Sustainability: Our Corrugated Paper Roll is a testament to our commitment to the environment. Crafted from 100% recycled paper, it helps reduce waste, conserve resources, and minimize your carbon footprint – all while delivering exceptional performance.

Protect with Purpose: The corrugated texture of this paper isn't just visually striking; it's designed to provide superior protection. Safeguard your fragile items during shipping, storage, or transportation, ensuring they reach their destination intact and unblemished.

Limitless Adaptability: From industrial applications to artistic endeavors, our Corrugated Paper Roll is your go-to solution. Its versatility shines through whether you're wrapping, padding, crafting, organizing, or executing creative projects.

Eco-Chic Presentation: Elevate your brand by incorporating eco-friendly packaging. The unique texture adds a touch of sophistication to your products, enhancing the unboxing experience and leaving a lasting impression on your customers.

Empower Creativity: Unleash your imagination with this Corrugated Paper Roll. Cut, fold, shape, and mold it to bring your artistic visions to life, whether for school projects, DIY home enhancements, or professional displays.
Applications:
Shipping Brilliance: Safeguard delicate items during shipping or storage, ensuring they reach their destination in pristine condition.

Green Packaging: Choose a sustainable alternative for packaging, reflecting your commitment to responsible business practices.

Organizational Wizardry: Utilize the paper's sturdiness to create dividers, organizers, and protective layers within your storage spaces.

Creative Marvel: Transform the roll into 3D sculptures, textured artwork, or striking displays that captivate attention.

Educational Excellence: Foster learning and engagement with dynamic classroom projects, dioramas, and hands-on activities.
Elevate your environmental consciousness while embracing functionality and innovation with our Corrugated Paper Roll. Explore the limitless possibilities it offers and join us in the journey towards a greener future – one roll at a time.