Corrugated Paper 450mm x 75m 100% Recycled Paper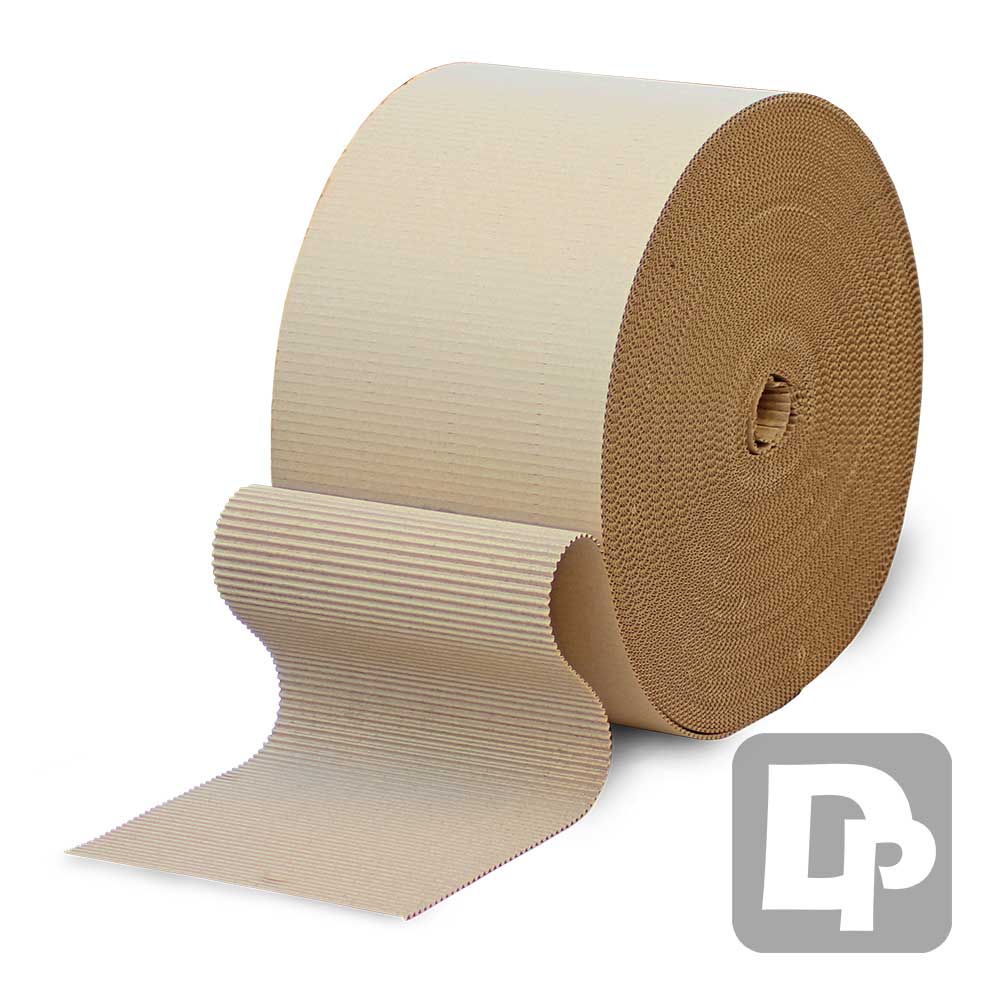 Corrugated Paper 450mm x 75m 100% Recycled Paper
Corrugated rolls of cardboard in 450mm width for packing items up to 45cm wide. Corrugated rolls are a biodegradable and compostable packaging material that is both recyclable and is made from fully recycled paper fibre. This makes it an eco-conscious packaging choice.
450mm Corrugated Paper Roll Manufactured from Fully Recycled Paper
Introducing a sustainable packaging solution that embodies corporate responsibility – our Corrugated Paper Roll, meticulously designed to measure 450mm in width and extend an impressive 75 meters in length. Crafted entirely from 100% recycled paper, this roll symbolizes our unwavering commitment to environmental conservation while offering your business a versatile and efficient material for a wide range of applications.
Key Features:
Eco-Conscious Innovation: Elevate your corporate ethos by choosing the Corrugated Paper Roll. Crafted from 100% recycled paper, it signifies your dedication to sustainability, reduced waste, and a greener future.

Unparalleled Protection: The corrugated texture of this paper is more than a visual delight – it's a practical safeguard for your valuables. Wrap delicate items securely for shipping, storage, or handling, ensuring their integrity throughout their journey.

Adaptable Performance: From protecting fragile merchandise to organizing office essentials, our Corrugated Paper Roll is a versatile companion. Its strength, flexibility, and cushioning properties make it indispensable in a variety of corporate settings.

Elevated Branding: Make a lasting impression on your customers by incorporating this eco-friendly packaging option. The distinctive texture adds a touch of sophistication to your products, enhancing their perceived value and elevating your brand image.

Empower Creativity: Beyond its practical uses, the Corrugated Paper Roll invites innovation. Encourage your team to explore its potential in crafting, displays, and imaginative corporate projects that captivate attention.
Applications:
Secure Shipping: Ensure your products reach their destination unscathed, enhancing customer satisfaction and loyalty.

Green Packaging Initiative: Choose a packaging material that aligns with your company's commitment to sustainability, showcasing your dedication to responsible practices.

Optimized Organization: Create custom dividers, compartments, and protective layers to streamline storage and enhance workplace efficiency.

Corporate Events: Employ the roll for eye-catching displays, backdrops, and décor that leave a positive and environmentally conscious impact.

Educational Engagements: Foster learning and creativity within your team through collaborative projects, presentations, and dynamic displays.
Choose more than just a packaging material – choose a statement of your company's values with our Corrugated Paper Roll. Join us in shaping a more sustainable future while embracing practicality and innovation in your corporate endeavors.