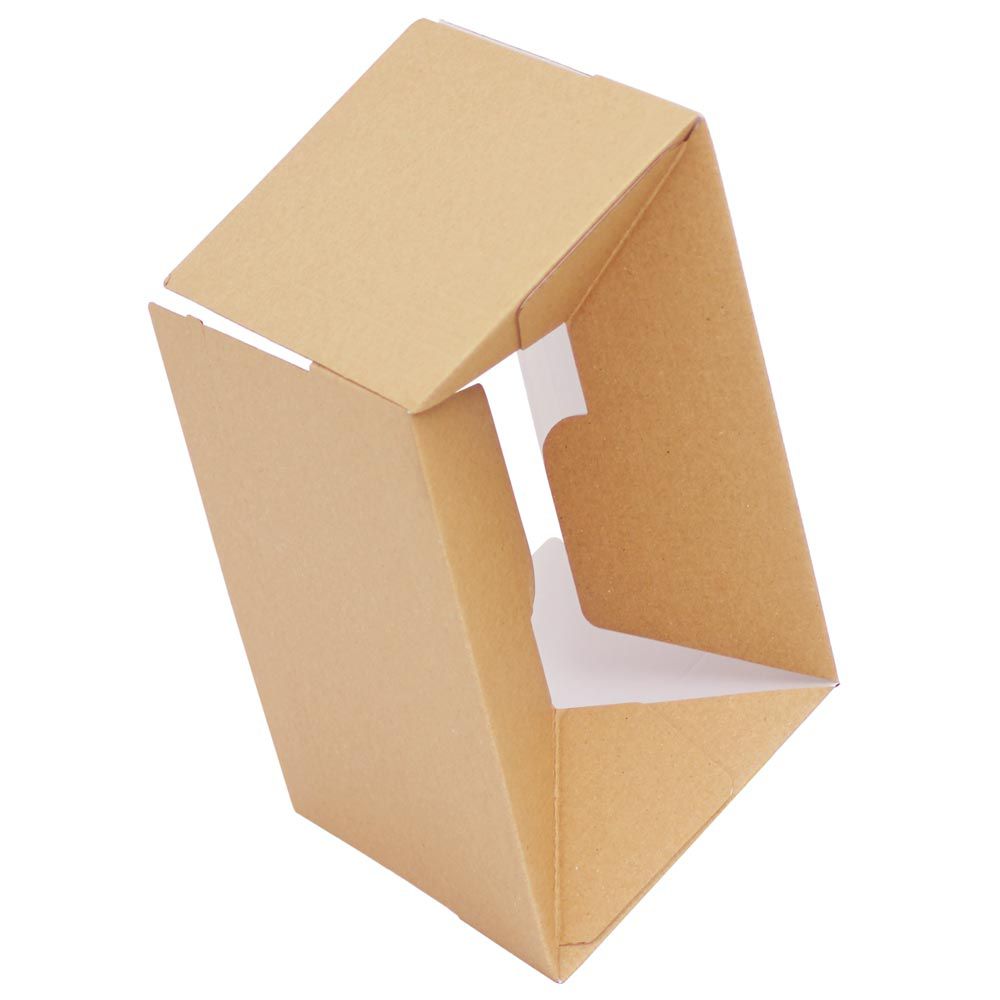 Crash Lock Boxes
Crash lock boxes are a special design that has a preglued base that pops up when the corners are pressed together.  Usually based around the FEFCO 0701, 0711, and 0713 styles they are from a group of cardboard box designs developed to help increase packing speeds.  As a result, high speed crash lock boxes are useful for super fast packing of online orders.
Most online stores are faced with the problem of many smaller orders to pack and send quickly and efficiently, so to combat this, we've developed a range of packaging that cuts packing time to a minimum. The specially folded and glued base folds out and locks into position automatically and removes the need to fold and tape the base flaps. Especially on smaller cartons base flaps are fiddly to tape but with crash lock bottom boxes you can pop them up in just 2 seconds ready for filling.
Crash Lock Bottom Boxes with Peel & Seal
Another addition that makes crash lock bottom boxes even faster to pack with is a peel & seal closure. This high security high tack sealing method allows you to seal the box closed without any taping at all. Just peel the backing paper off the high tack glue strip and press down firmly to create a securely sealed parcel ready for courier.