Clear Premium Polyprop 48mm x 66m ACR Packing Tape Hytack (PPTax at 2.99p/rl)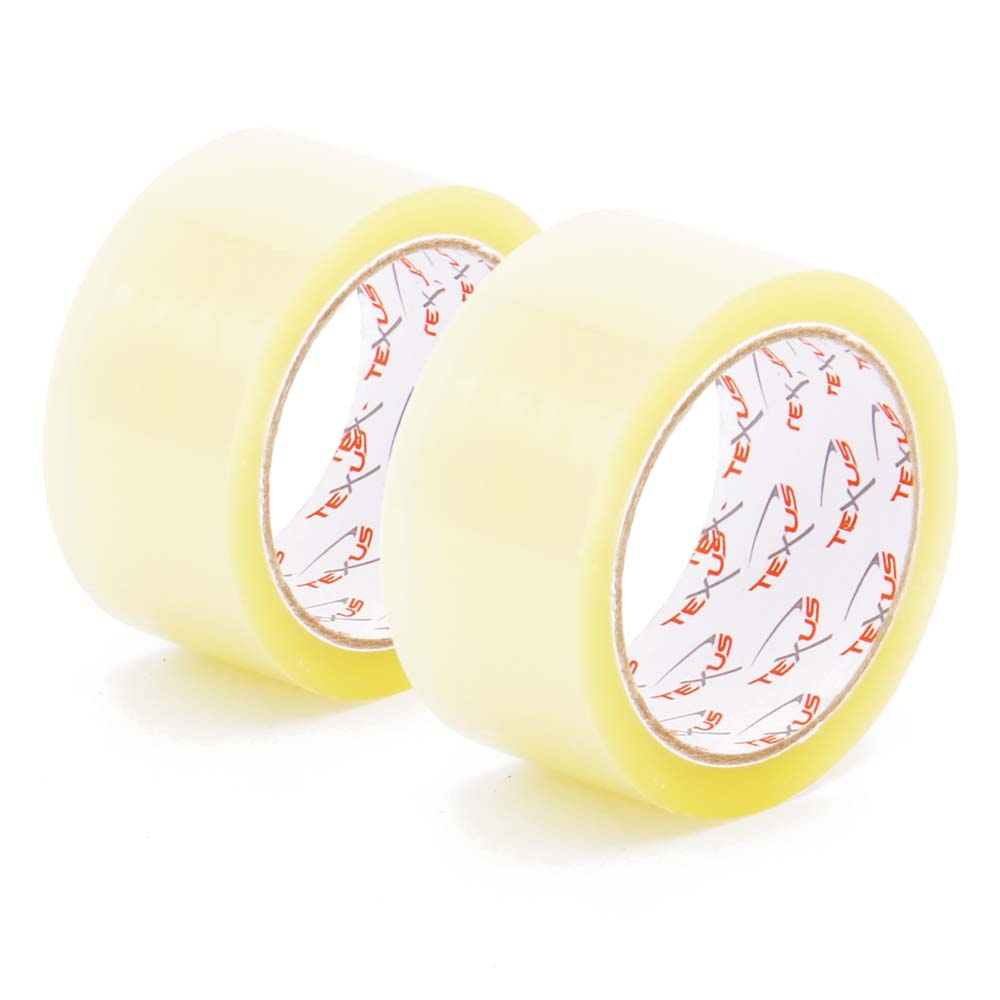 Clear Premium Polyprop 48mm x 66m ACR Packing Tape Hytack (PPTax at 2.99p/rl)
Clear tape with a polyprop backing and an acrylic adhesive for use as a parcel tape in general packing tape applications. Often used on white boxes as the transparent tape looks more professional and tidy.
Clear Premium Polyprop 48mm x 66m Hytack ACR Packing Tape
Are you tired of struggling with flimsy and unreliable packing tapes? Look no further than our Clear Premium Polyprop Packing Tape with Hytack Modified Acrylic Adhesive – the ultimate solution for all your packaging needs.
Key Features:
Crystal Clear Transparency: Our packing tape is designed to be completely transparent, ensuring that your packages maintain a professional and clean appearance. Say goodbye to unsightly tape lines that obscure your labels and branding.

Strong Adhesion: Hytack Modified Acrylic Adhesive provides superior adhesion that sticks securely to a wide range of surfaces, ensuring that your packages remain sealed during transit. No more worries about packages coming apart or contents spilling out.

Durable and Long-Lasting: This tape is constructed from premium-quality polypropylene, making it exceptionally durable and resistant to tearing. It can withstand the rigors of shipping and handling, keeping your packages intact.

Easy Application: The 48mm width is perfectly suited for most standard packing needs, and the 66-meter length means fewer roll changes, saving you time and effort. Our tape unwinds smoothly and tears cleanly, making it easy to apply.

Versatile Use: Whether you're packing boxes for shipping, moving, or storage, our Clear Premium Polyprop Packing Tape is the ideal choice. It adheres to cardboard, paper, plastic, and more, making it a versatile addition to your packaging supplies.

Peace of Mind: Rest assured that your valuable shipments are protected with this reliable and high-quality packing tape. It offers excellent resistance to moisture, ensuring that your packages arrive in excellent condition.
Upgrade your packaging game with Clear Premium Polyprop Packing Tape. It's the dependable choice for businesses and individuals who demand the best in packaging solutions. Whether you're sending parcels, storing items, or organizing your space, our tape is your trusty partner in keeping things secure and presentable.
Order your Clear Premium Polyprop 48mm x 66m Hytack Modified Acrylic Adhesive Packing Tape today and experience the difference in packaging excellence. Make the smart choice for your packing needs – choose Clear Premium Polyprop Packing Tape.