VPRO Premium Brown 48mm x 66m Vinyl Packaging Tape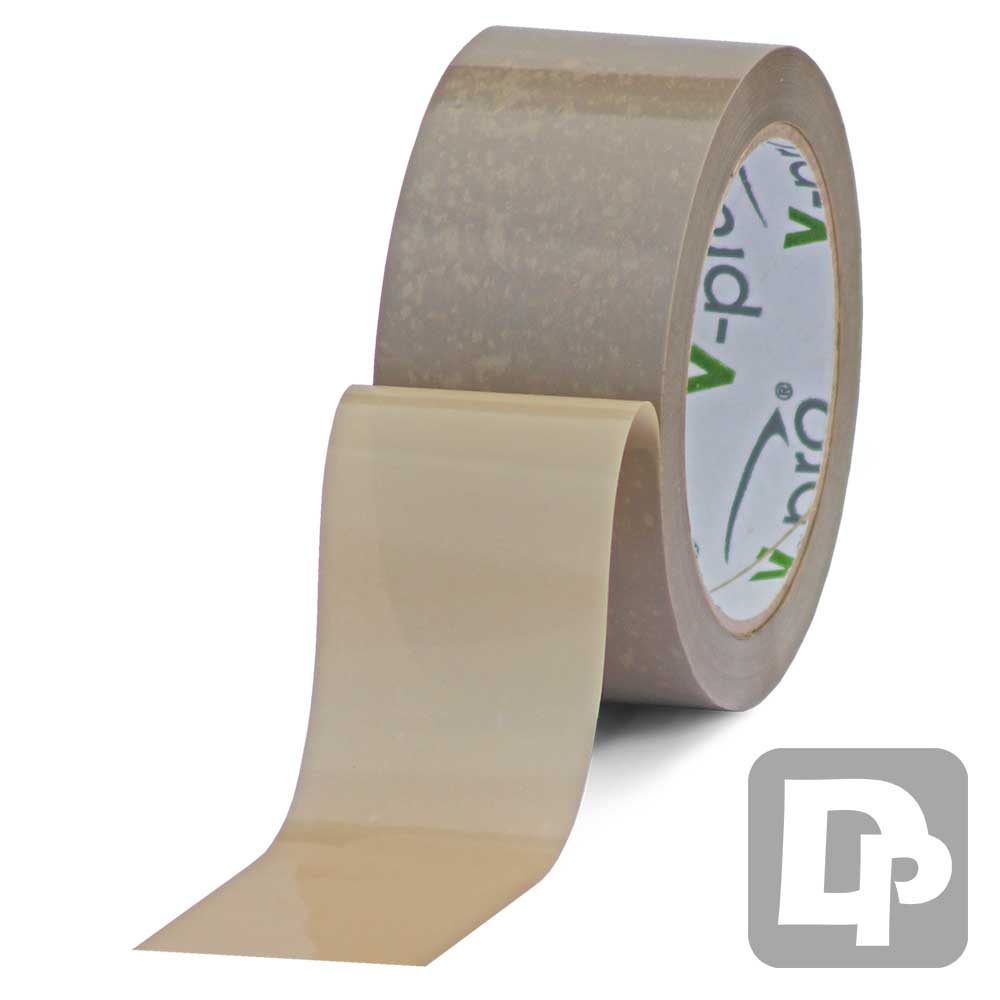 VPRO Premium Brown 48mm x 66m Vinyl Packaging Tape
Brown vinyl tape with a buff coloured vinyl backing material and a high tack solvent adhesive. Vinyl tape is also tearable and is popular for packaging applications where a heavy duty brown tape is needed.
V-PRO - Vinyl Packaging Tape
The original high performance, high strength and high grab packaging tape. With a premium solvent adhesive on a vinyl backing, this is undoubtedly one of the most premium packaging tapes available.
Vinyl Packing Tape is a great high performance parcel tape for those extra tough jobs, but also cheap enough to be used in high volume applications. Our VPRO range had an extra deep layer of adhesive helping it to stick fast to a range of different surfaces, however the special adhesive also doesn't leave a residue on most surfaces when removed. It is manufactured using a thick vinyl backing material to give it extra strength for demanding applications.