BUBL Pod Air Cushion Packaging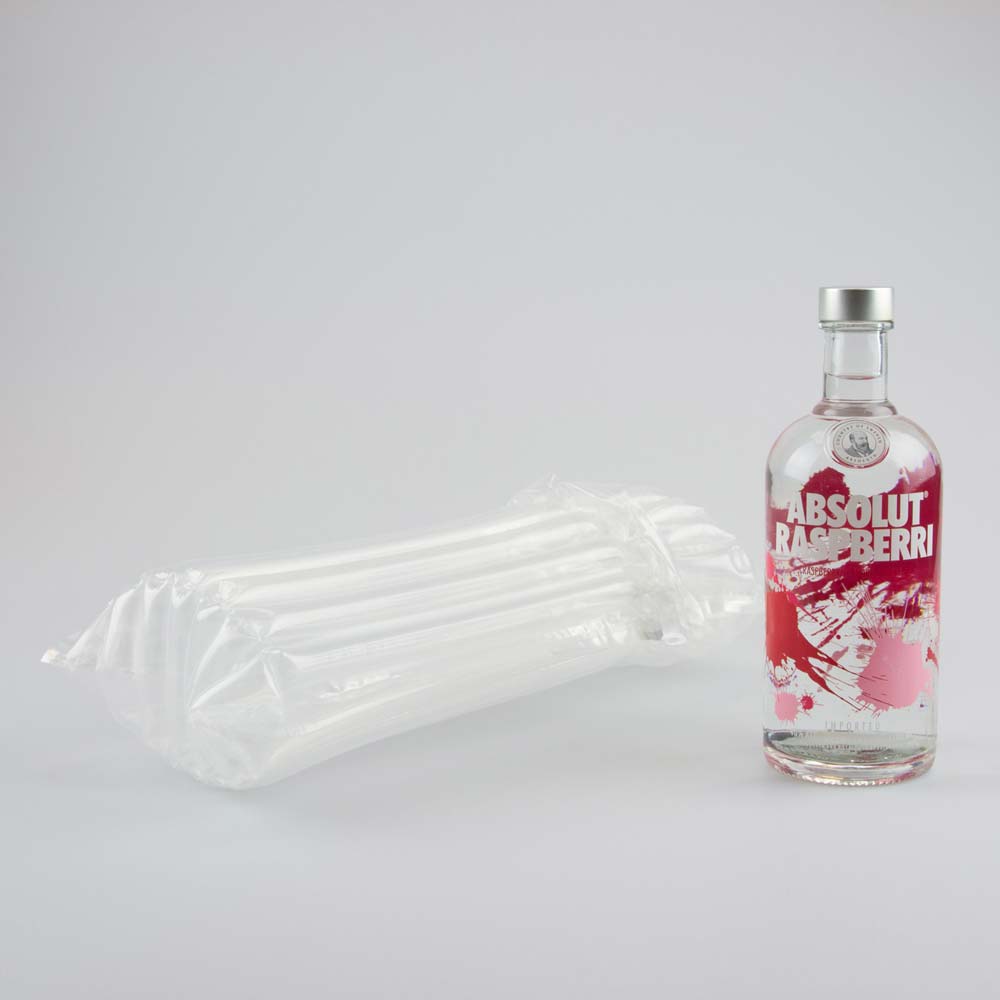 BUBL Pod Air Cushion Packaging
A range of air pillow packaging sizes for sending delicate and high value items by courier.
Air Cushion Packaging
- High quality 150mu film means you don't need an outer box - Ship in just a mailing bag.
- Super tough bubble packaging which almost completely eliminates transit damage.
- Quick, clean and simple packaging process.
- 100% Reusable and Recyclable.
- Up to 90% less warehouse storage space required.
- Lower carbon footprint – very lightweight.
The beauty of these premium quality air cushion packs is the high strength 150mu film which is over 3 times thicker plastic than some cheaper versions. This extra thick film means you don't need an outer box to transport even very delicate items like glass bottles. Just pop these air packs into a mailing bag and you'll pack safer, faster, and more cost effectively.
Air Cushion Packaging for Wine Bottles
Air cushion packaging is perfect for shipping wine bottles. The strong high pressure air chambers provide a sturdy air cushion around the wine bottles to cushion any impact and prevent the glass bottle shattering. Wine bottle packaging needs to be very protective and these air chamber bags offer the ultimate air cushioning. In the Bubl air cushion packaging range we have 5 different sizes of wine bottle packaging. The single air cushion bottle pack is for single wine bottles, and we have double and triple bottle packs too. The air cushion pack with handles is great for in-store sales where extra protection is needed, and the extra large champagne bottle pack completes the range.