Tegrabond® High Capacity Electronic Gummed Paper Tape Dispenser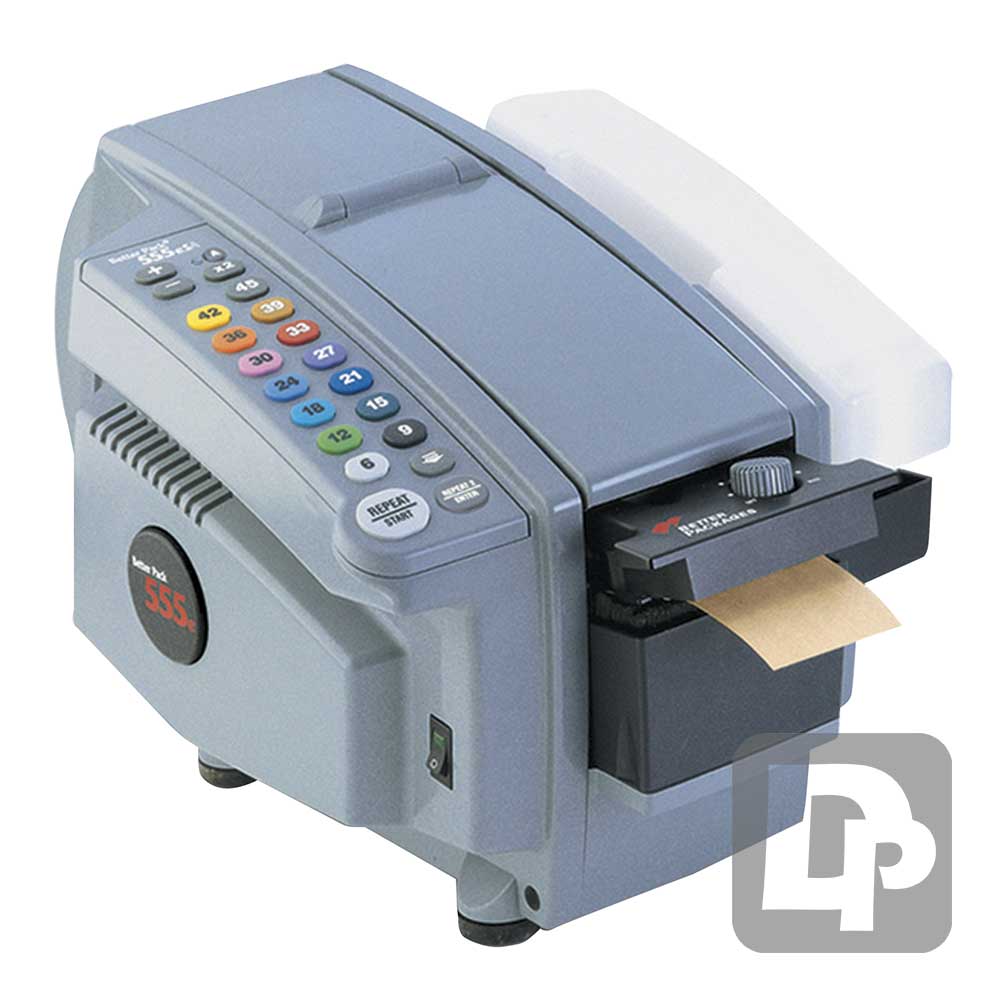 Tegrabond® High Capacity Electronic Gummed Paper Tape Dispenser
A high speed reliable gummed paper tape dispenser that makes using water activated gummed paper tape fast and easy. WAT paper tape machines produce specific length tape strips on-demand ready to be applied to the case.
Tegrabond® High Capacity Electronic Gummed Paper Tape Dispenser
Introducing the pinnacle of packaging innovation – the Tegrabond® High Capacity Electronic Gummed Paper Tape Dispenser. Crafted to redefine efficiency and reliability in sealing, this cutting-edge dispenser takes the art of packaging to new heights, offering unparalleled convenience and precision.
Experience the future of packaging with the Tegrabond® dispenser's state-of-the-art electronic capabilities. Seamlessly blending advanced technology with superior design, this dispenser is your gateway to a packaging experience that's faster, smarter, and more intuitive than ever before.
Key Features:
Electronic Precision: Embrace precision like never before. The Tegrabond® dispenser features electronic controls that allow you to set your desired tape length with pinpoint accuracy, eliminating guesswork and minimizing tape wastage.

High Capacity Performance: Designed to excel in high-volume packaging environments, the Tegrabond® dispenser boasts an impressive tape capacity that ensures uninterrupted sealing, streamlining your operations for maximum productivity.

LCD Display: Stay in complete control with the dispenser's intuitive LCD display. Monitor tape length, adjust settings, and receive real-time operational feedback, empowering you to maintain optimal performance.

Effortless Maintenance: Enjoy unparalleled ease of maintenance with tool-free access to internal components. The Tegrabond® dispenser's modular design ensures quick and hassle-free cleaning or replacement, keeping downtime to a minimum.

Sleek Aesthetics: Elevate your packaging station with a modern, sleek design that harmonizes with any workspace. The dispenser's aesthetics complement its cutting-edge functionality, making it a statement piece in your packaging area.

Compatibility at Its Core: Versatility meets innovation. The Tegrabond® dispenser accommodates a wide range of gummed paper tape widths, ensuring compatibility with your existing tape inventory and allowing you to cater to diverse packaging needs.

Enhanced Security: Elevate the security of your shipments with gummed paper tape's tamper-evident properties. The Tegrabond® dispenser's reliable seal provides an added layer of protection, assuring your packages arrive intact and secure.
Unleash the potential of your packaging operations with the Tegrabond® High Capacity Electronic Gummed Paper Tape Dispenser. Experience a new era of efficiency, precision, and sophistication as you seal your parcels with the utmost confidence. Elevate your packaging prowess today and transform the way you seal, ship, and succeed.