Envosafe K/7 350mm x 470mm White Protect (Box of 50)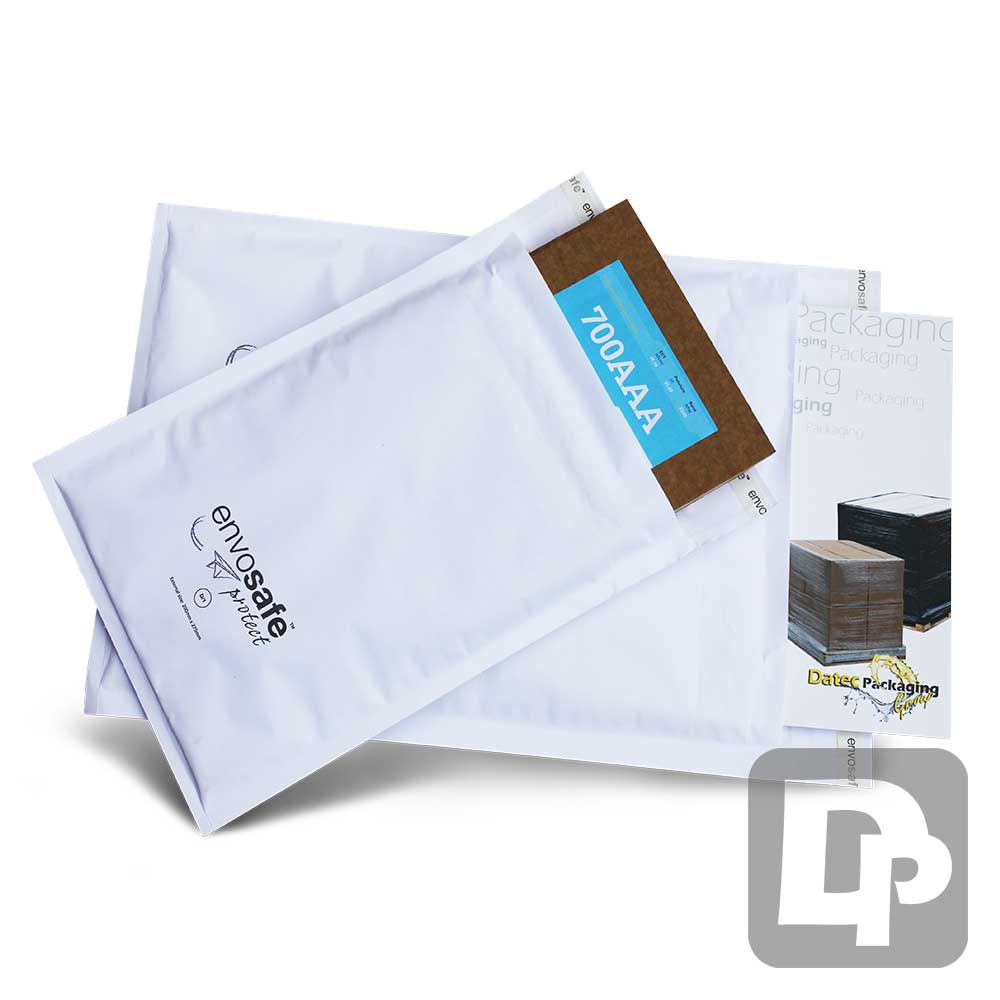 Envosafe K/7 350mm x 470mm White Protect (Box of 50)
An MM7 size Jiffy bag for packing items up to 350 x 470mm. This A3 jiffy bag is a lightweight mailmiser construction with a paper outer and jiffy bubble lining. Large jiffy bags are ideal for posting A3 prints or other similar items.
Envosafe Bubble Lined Mailing Bags
Our bubble lined mailing bags are the original Jiffy type mailer, a strong paper envelope laminated to a protective bubble lining. These envelopes are great for sending small products and brochures through the postal and courier service as well as mailing important documents.
Here at Datec we stock a whole range of different Jiffy type mailing bags, as well as the standard bubble mailing bags we also stock the environmentally friendly Jiffy padded bags and standard bubble bags.
These envelopes are manufactured from durable coated paper with a quality bubble lining which is laminated to the paper reducing 'snagging' as you load the envelope. All sizes come with a peel & seal closure strip.