180mm x 265mm D/1 Jiffy Bag White A5 Padded Envelope Envosafe Protect (Box of 100)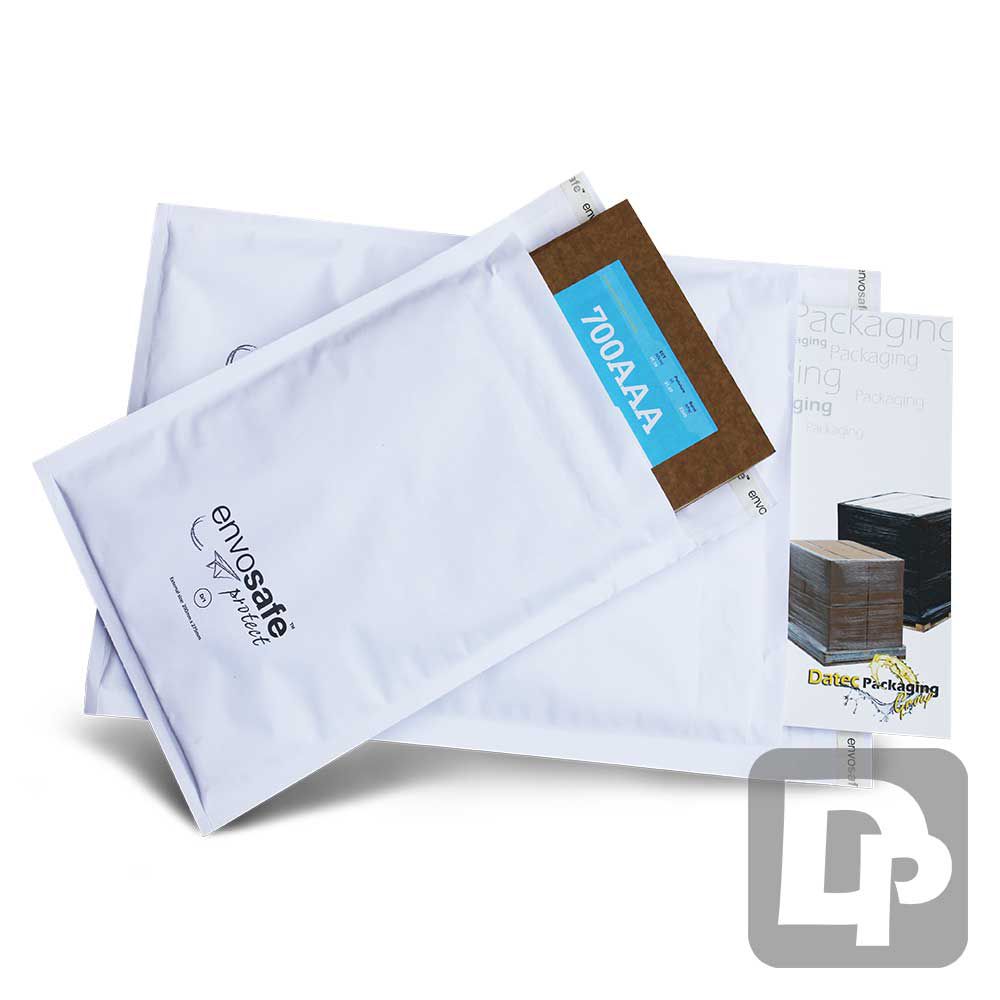 180mm x 265mm D/1 Jiffy Bag White A5 Padded Envelope Envosafe Protect (Box of 100)
The popular bubble padded envelope in a useful A5 size for packing & sending items in the post.
White A5 Padded Envelopes
Premium quality white A5 padded envelopes in the Envosafe™ brand for packing a wide range of items up to A5 in size. These high quality bubble mailers are manufactured from premium white kraft paper outer layer with a strong barrier sealed bubble wrap lining. Using these better quality materials makes these bubble lined envelopes one of the highest quality products on the market. Bubble lined Jiffy bags are very popular for quickly packing a wide range of items to send by post. The envelope style makes filling and sealing the parcel quick and easy, and they have remained a firm favorite for many years.
A5 Padded Envelopes Key Features:
 - Protective bubble lining for reliable cushioning
 - High quality white kraft paper outer lining
 - Lightweight for reduced postal costs
 - Integrated self seal strip for fast packing
 - Popular envelope style for quick and easy filling
Bulk Buy Pricing on A5 Padded Envelopes
A5 padded envelopes are available to buy in bulk pallet quantities for those looking for wholesale rates. We stock many of the Jiffy bag product range here in the UK so we are a very competitive source for large quantities.

White A5 Padded Envelope Specification
Product Code: BLPBDW
Internal Dimensions: 
Length: 180mm
Width: 265mm
Material: White Kraft Outer with Bubble Lining
Weight of Bag: 18g (0.018 kg)
Finish: White
Quantity per Box: 100
Quantity per Pallet: 6800 (68 boxes)
Royal Mail Postal Size: Large Letter
Size Format: A5 size
Self Seal Strip: Yes
Eco Packaging Score: 2/5
 - Recyclable: Yes
 - Biodegradable: No
 - Sustainable Materials: Yes
 - Plastic Free: No
 - Carbon Neutral: No