E-Tape Brown Premium No.2 48mm x 150m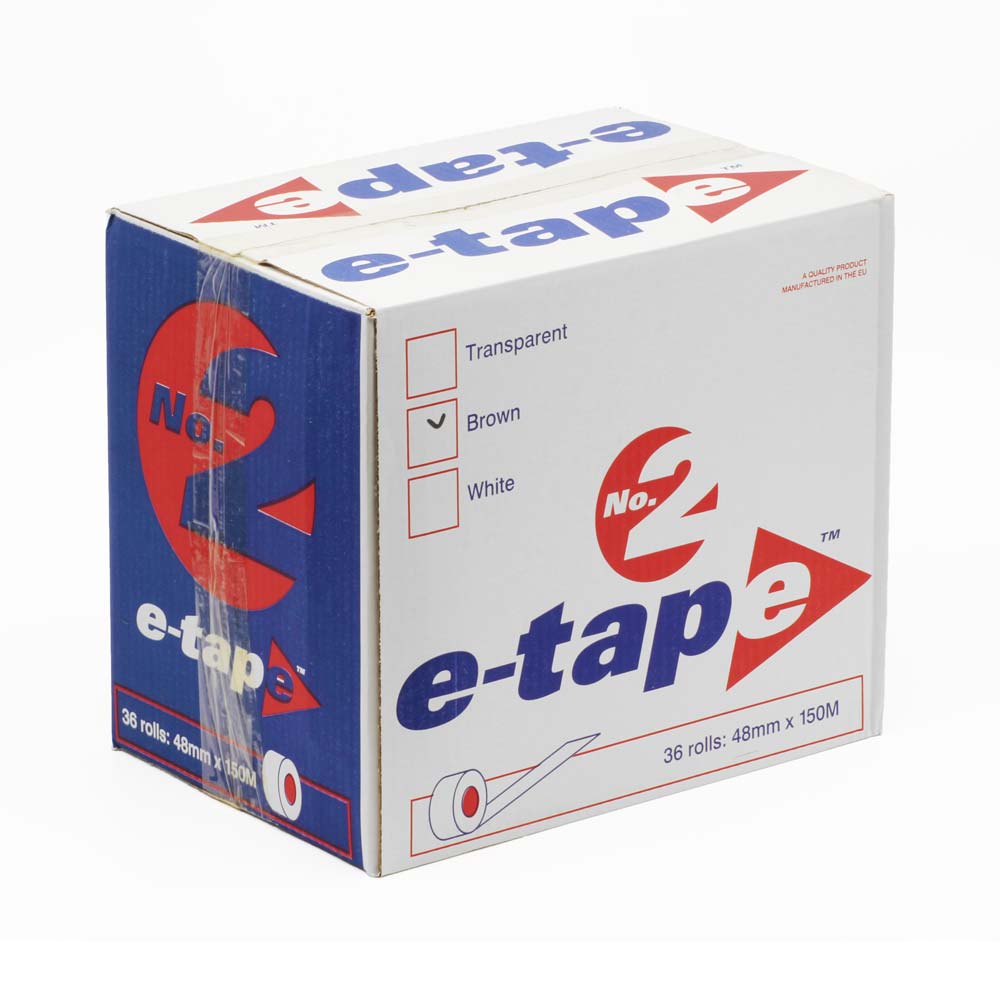 E-Tape Brown Premium No.2 48mm x 150m
A brown hot melt packaging tape on an extra long 150m roll. Hot melt tape is a premium adhesive that can be used for most general purpose taping of boxes and other packaging.
Brown/Buff E-tape No.2
A premium hot melt adhesive on a polyprop backing.
Big Roll, Small Core...choose e-tape for premium quality and increased efficiency.
E-tape has been sold globally for a number of years with ever increasing success. The innovative industrial packaging tape which delivers the performance you need every time coupled with significant environmental benefits.
- 56% Space saving - 150m per roll
- 44% less transport pollution
- Less manufacturing resource used
- Silencing dispensers mean low noise at no extra cost
- Cut your environmental impact.