Bubble Bag 180mm x 230mm + Lip, BB3 (Box of 300)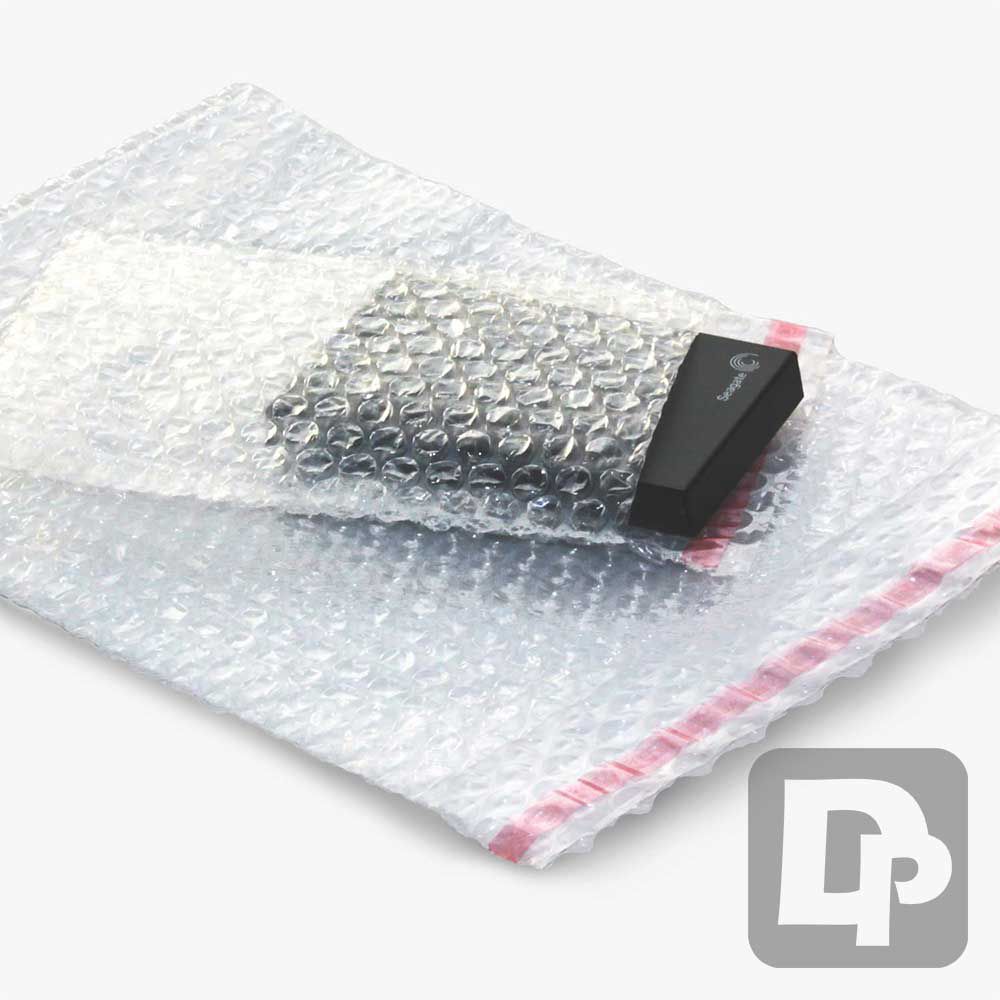 Bubble Bag 180mm x 230mm + Lip, BB3 (Box of 300)
Airsafe branded bubble bags for packing A5 items up to 180 x 230mm. Bubble wrap pockets like these are great for packing a range of delicate items that need added padding and protection within an outer box or postal wrap.
180 x 230mm Bubble Bags
Unleash the power of exceptional packaging with the Bubble Bag 180mm x 230mm Self Seal (BB3). Expertly crafted to redefine how you protect and present your valuable items, these Bubble Bags seamlessly blend security, convenience, and professionalism into a single packaging solution. Your items will arrive at their destination intact and impeccable, while exuding an aura of elegance.
Key Features:
Ideal Proportions: Measuring 180mm x 230mm, the BB3 Bubble Bag provides a snug home for an array of items, ensuring they're nestled within a protective cushion.

Advanced Bubble Cushioning: Every Bubble Bag is fortified with cutting-edge bubble cushioning, creating a robust defense against unexpected impacts during transit. Your items are cocooned in safety throughout their journey.

Effortless Self-Sealing: Bid farewell to the fuss of tapes and adhesives. Our Bubble Bags feature a user-friendly self-sealing adhesive strip, streamlining the packaging process. Just peel, press, and seal – simplicity at its finest!

Durability with a Green Heart: Constructed from premium materials, these Bubble Bags are designed to withstand the rigors of shipping while embodying our commitment to sustainability. Their recyclable nature underscores our dedication to eco-conscious practices.

Bulk Packaging Advantage: Each box is home to an impressive 300 Bubble Bags, ensuring you're well-equipped for your packaging needs. Perfect for businesses, e-commerce ventures, offices, or personal use, these bags are your versatile packaging companions.

Aesthetic Excellence: Elevate your packaging presentation with the transparent and sleek design of our Bubble Bags. The inclusion of bubble cushioning imparts an extra layer of care, while the clear exterior proudly showcases your items.
Whether you're a dedicated entrepreneur aiming for customer satisfaction or an individual sharing joy through thoughtful gifts, the Bubble Bag 180mm x 230mm Self Seal (BB3) epitomizes packaging brilliance. Secure your box of 300 today and embrace the ultimate harmony of protection, convenience, and style for every item you dispatch.