Bubble Bag 130mm x 185mm + Lip, BB2 (Box of 500)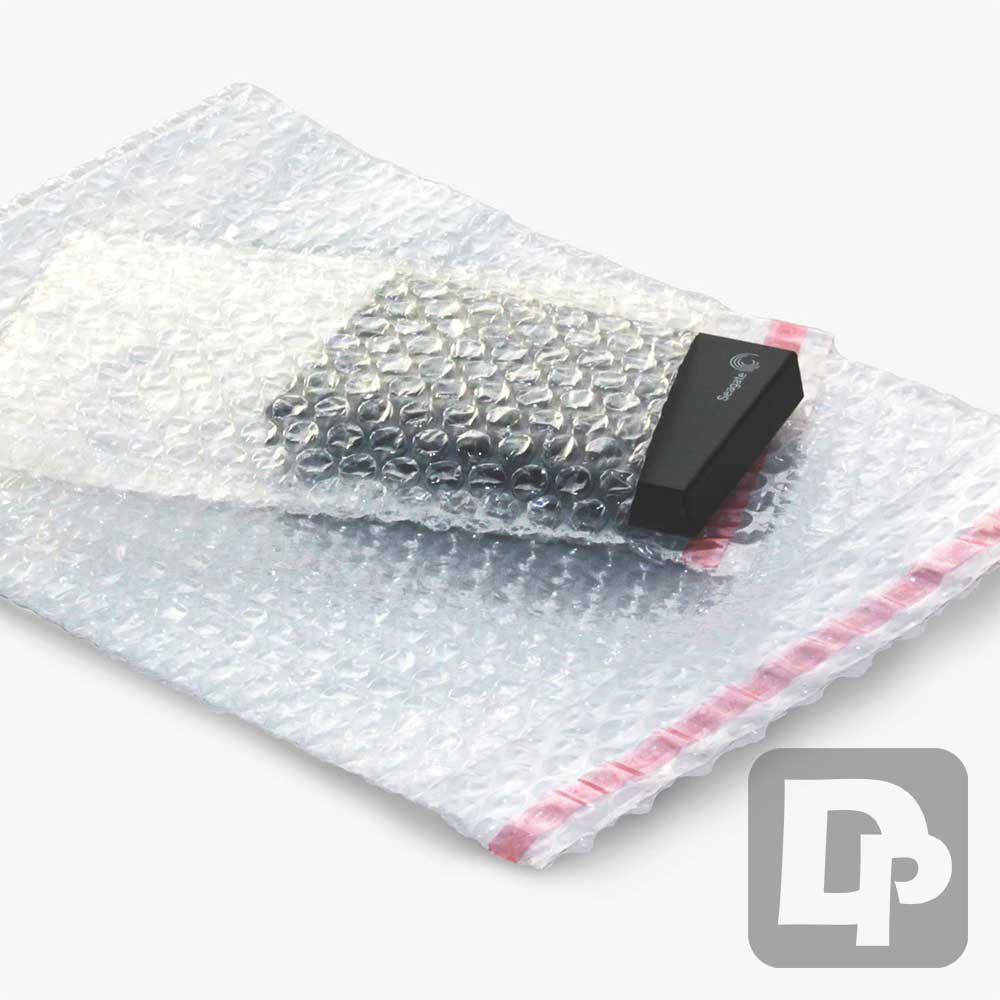 Bubble Bag 130mm x 185mm + Lip, BB2 (Box of 500)
Bubble pouches for packing items up to 130 x 185mm. The air bubbles on the outside of the bags cushion and protect small delicate items from damage while posting through the postal system.
130 x 185mm Bubble Pouches
Elevate your packaging experience with the Bubble Bag 130mm x 185mm Self Seal (BB2). Meticulously designed to redefine the way you protect and present your valuable items, these Bubble Pouches combine security, convenience, and professionalism in a single package. Your items will reach their destination intact, while exuding an air of sophistication.
Key Features:
Optimal Dimensions: Measuring 130mm x 185mm, the BB2 Bubble Bag offers a snug fit for a wide range of items, ensuring they are safely nestled within a cushioned environment.

State-of-the-Art Bubble Cushioning: Each Bubble Bag is fortified with advanced bubble cushioning, creating a reliable defense against unexpected impacts during transit. Your items are shielded from the uncertainties of the shipping journey.

Effortless Self-Sealing: Say goodbye to the hassle of tapes and adhesives. Our Bubble Bags feature an intuitive self-sealing adhesive strip, simplifying the packaging process. Just peel, press, and seal – it's that effortless!

Durability with a Green Touch: Crafted from premium materials, these Bubble Bags are built to endure the rigors of shipping while embodying our commitment to sustainability. Their recyclable nature underscores our dedication to eco-conscious practices.

Bulk Packaging Advantage: Each box houses an impressive 500 Bubble Bags, ensuring you're well-prepared for all your packaging needs. Suitable for businesses, e-commerce ventures, offices, or personal use, these bags are your versatile packaging companions.

Aesthetic Appeal: Elevate your packaging presentation with the transparent and sleek design of our Bubble Bags. The addition of bubble cushioning demonstrates an extra layer of care, while the clear exterior proudly showcases your items.
Whether you're a passionate entrepreneur striving for customer satisfaction or an individual spreading joy through thoughtful gifts, the Bubble Bag 130mm x 185mm Self Seal (BB2) embodies packaging excellence. Secure your box of 500 today and embrace the ultimate fusion of protection, convenience, and style for every item you send on its journey.