Bubble Bag 100mm x 135mm + Lip, BB1 (Box of 750)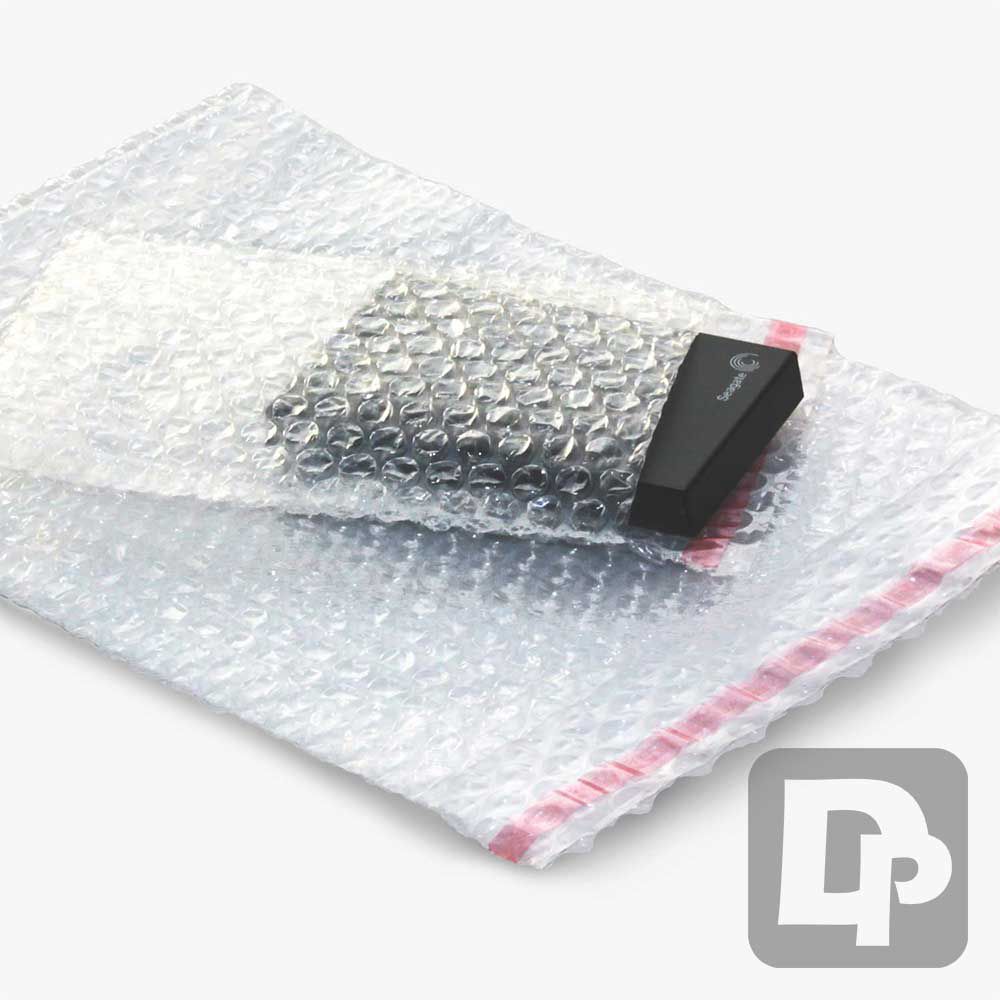 Bubble Bag 100mm x 135mm + Lip, BB1 (Box of 750)
A small bubble bag for packing tiny items up to 100 x 135mm, making these our cheapest bubble bags. These small packaging bags made from bubble wrapping film are great for packing many small items in a larger box.
100 x 135mm Small Bubble Bag
Discover the Small Bubble Bag 100mm x 135mm Self Seal (BB1), the perfect packaging solution to redefine the way you ship and safeguard your delicate items. Designed to combine convenience, protection, and professionalism, these Bubble Bags ensure your valuables arrive at their destination in pristine condition while presenting a polished and secure package.
Key Features:
Compact Excellence: With dimensions of 100mm x 135mm, the BB1 Small Bubble Bag snugly accommodates a variety of small items, ensuring they are cushioned and protected throughout their journey.

Advanced Bubble Cushioning: Each Bubble Bag is equipped with an advanced layer of bubble cushioning, offering a shield against unforeseen impacts and shocks during transit. This cushioning innovation guarantees that your items remain unscathed.

Effortless Self-Sealing: Bid adieu to cumbersome tapes and time-consuming sealing methods. Our Bubble Bags feature an intuitive self-sealing adhesive strip, simplifying the packaging process. Just peel, press, and seal – it's that straightforward!

Durable and Eco-Friendly: Crafted from premium materials, these Bubble Bags are built to withstand the rigors of shipping while reflecting our commitment to sustainability. Their recyclable nature showcases our dedication to minimizing environmental impact.

Bulk Packaging Advantage: Each box houses an impressive 750 Bubble Bags, ensuring you're well-equipped to handle all your packaging needs. Whether for businesses, e-commerce ventures, offices, or personal use, these bags are a versatile addition to your toolkit.

Elegance in Transparency: Elevate your packaging presentation with the transparent and sleek design of our Bubble Bags. The inclusion of bubble cushioning adds an extra layer of care, while the clear exterior showcases your items in their true splendor.
Whether you're an enthusiastic entrepreneur dedicated to customer satisfaction or an individual spreading joy through thoughtful gifts, the Small Bubble Bag 100mm x 135mm Self Seal (BB1) exemplifies packaging brilliance. Secure your box of 750 today and embrace the ultimate fusion of protection, convenience, and style for every item you send on its journey.