Airtech Pillows 400mm x 250mm x 565m 16 chamber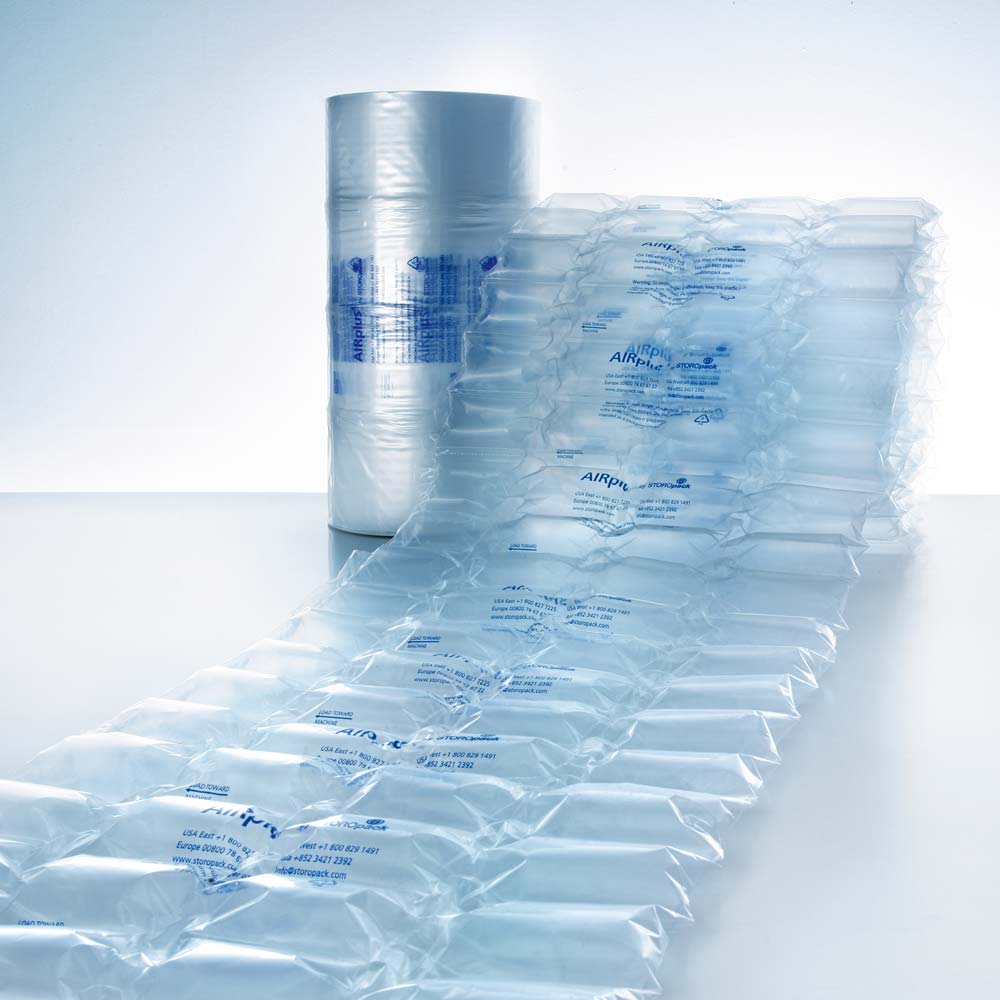 Airtech Pillows 400mm x 250mm x 565m 16 chamber
Airtech 16 Chamber 400mm Wide Air Pillows
Size: 400mm x 250mm x 565mm
Are you in search of a packaging solution that not only provides unbeatable protection but also saves you time and resources? Look no further than the Airtech 16 Chamber Air Pillows. These specially designed cushions are your ultimate choice for safeguarding your valuable items during shipping, making sure they arrive at their destination in pristine condition.
Key Features:
Multi-Chamber Design: Each Airtech Air Pillow consists of 16 individual chambers. This innovative design ensures that even if one chamber is punctured, the others remain intact, maintaining the cushioning and protection for your items.

Customizable: With dimensions of 400mm x 250mm x 565mm, these air pillows are versatile and adaptable to a wide range of product sizes and shapes. Their flexibility allows you to create a customized and snug fit for each item.

Exceptional Shock Absorption: Airtech Air Pillows are engineered to absorb shocks and vibrations effectively, preventing damage to fragile and delicate items, whether you're shipping electronics, glassware, or collectibles.

Efficiency in Packaging: Save space and reduce packaging costs with Airtech Air Pillows. They are lightweight and require minimal storage compared to traditional packaging materials like foam or bubble wrap.

Eco-Friendly Choice: Our air pillows are made from recyclable materials, contributing to a more sustainable packaging process. Plus, their reusability means less waste in the long run.

User-Friendly: Easy to use with the help of an air cushion machine, these pillows can be produced on-demand, streamlining your packaging process and improving overall efficiency.
Why Choose Airtech 16 Chamber Air Pillows?
Unparalleled Protection: Our air pillows are designed with the utmost care and precision to ensure that your items are protected to the highest standard.

Cost-Efficient: By reducing the need for excess packaging material and minimizing the risk of damage in transit, Airtech Air Pillows help you save money and resources.

Environmentally Responsible: As businesses and consumers become increasingly environmentally conscious, our air pillows offer a sustainable packaging option without compromising on quality.

Customizable: Tailor your packaging to your specific needs, ensuring that your items are snug, secure, and well-protected.
Invest in the future of packaging with Airtech 16 Chamber Air Pillows. With their innovative design, superior protection, and commitment to sustainability, these air pillows are the ideal choice for businesses seeking the best for their products and the planet. Make the smart choice today and elevate your packaging game to a whole new level.