Airtech Meteor Cushion Pillow Refil Kit 400mm/250mm x 250m (2 Rls/bx)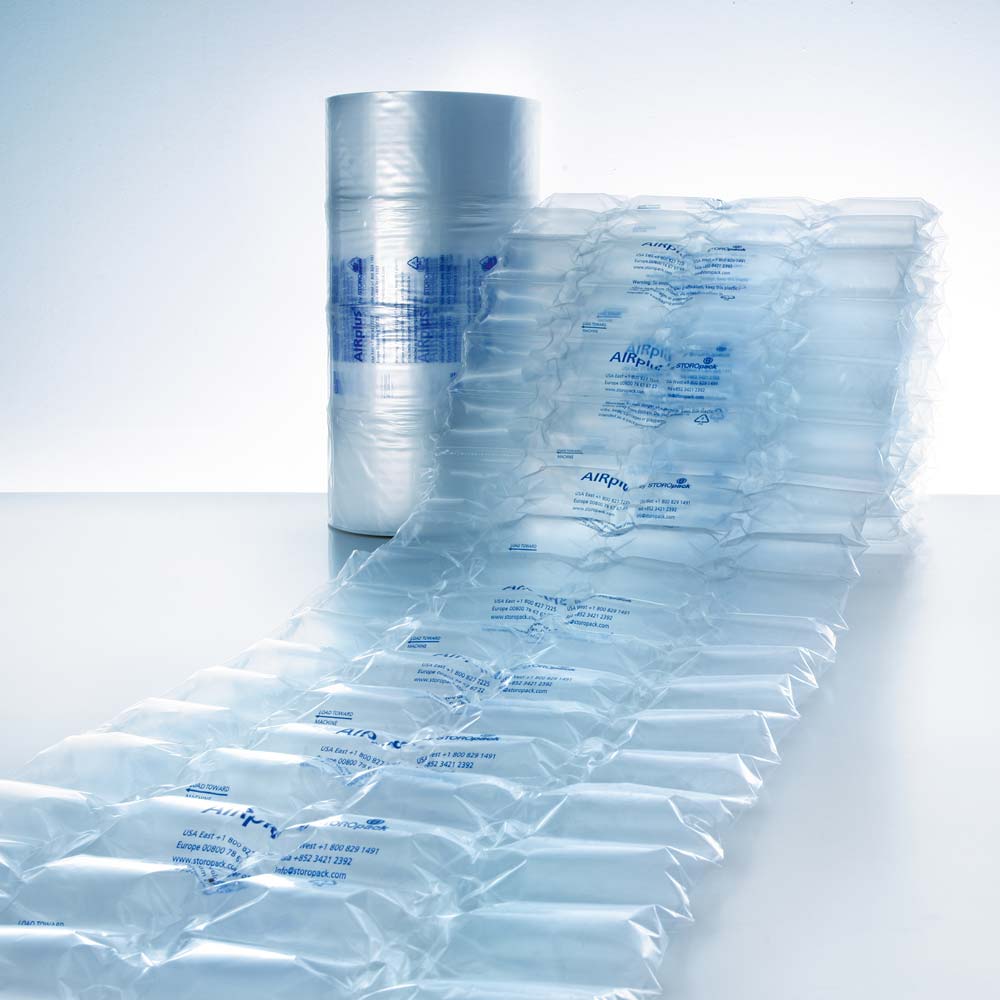 Airtech Meteor Cushion Pillow Refil Kit 400mm/250mm x 250m (2 Rls/bx)
AIRTECH Meteor 400mm Cushion Refill Pack
Dimensions: 400mm x 250mm x 250m per roll
Quantity: 2 Rolls per box
Are you ready to revolutionize your packaging process? Look no further than the Airtech Meteor Cushion Pillow Refill Kit, the ultimate solution for superior protection, efficiency, and convenience.
Superior Packaging Performance: The Airtech Meteor Cushion Pillow Refill Kit sets the gold standard for protecting your valuable items during shipping and storage. Each roll boasts generous dimensions of 400mm x 250mm x 250m, providing ample cushioning to safeguard your delicate products. Whether you're shipping fragile electronics, glassware, or other sensitive items, our cushion pillows ensure they arrive intact and damage-free.
Cost-Efficiency and Sustainability: This kit includes 2 rolls, each stretching an impressive 250 meters. This means you get not one but two rolls of high-quality cushioning, making it incredibly cost-efficient. Plus, our commitment to sustainability shines through in the kit's eco-friendly materials, helping reduce your carbon footprint.
Versatile Application: The Airtech Meteor Cushion Pillow Refill Kit is designed to cater to diverse industries, including e-commerce, retail, manufacturing, and more. Whether you run a small business or a large-scale operation, these cushion pillows are adaptable to meet your unique packaging requirements.
Effortless Usage: Streamline your packaging process with ease! The cushion pillows in this kit can be quickly inflated using standard air pillow machines, saving you valuable time and effort. Focus on growing your business while ensuring your products are exceptionally protected.
Total Peace of Mind: Opt for the Airtech Meteor Cushion Pillow Refill Kit to experience unmatched peace of mind. Your products will reach their destination in impeccable condition, reducing returns and enhancing customer satisfaction.
In summary, the Airtech Meteor Cushion Pillow Refill Kit, with each roll measuring 400mm x 250mm x 250m and containing 2 rolls per box, delivers top-tier protection, cost-efficiency, sustainability, versatility, and user-friendliness. Elevate your packaging standards today with our Airtech Meteor Cushion Pillow Refill Kit, and give your products the unrivaled protection they deserve. Set a new benchmark for excellence in your industry and secure your reputation for quality.