Week Free Trial - Airtech Air Pillow Packaging Machine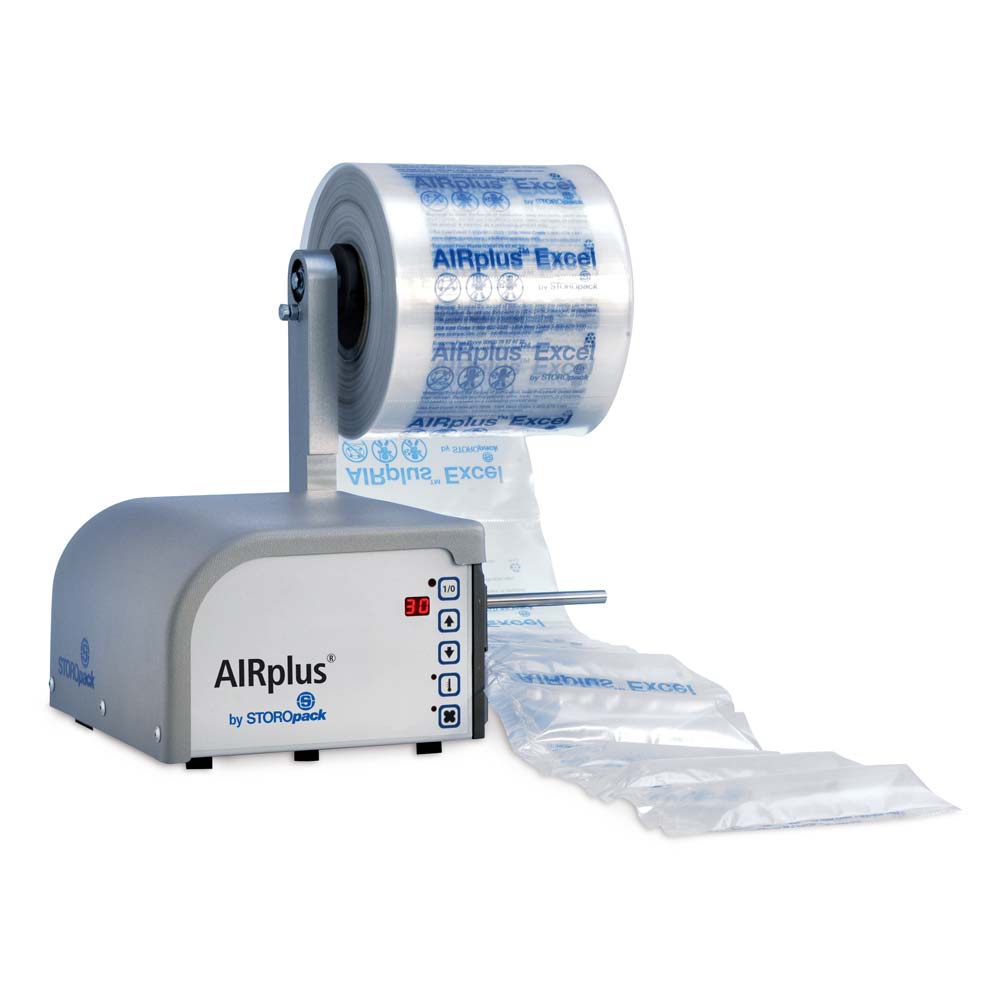 Week Free Trial - Airtech Air Pillow Packaging Machine
A super fast and efficient air pillow machine producing enough voidfill per minute to keep even the busiest online order packing stations supplied with air pillows.
Introducing the Airtech Air Pillow Packaging Machine - Your One-Week Free Trial Awaits!
Are you tired of conventional and time-consuming packaging methods? It's time to revolutionize your packing process, and what better way to experience it than with our Airtech Air Pillow Packaging Machine's one-week free trial!
Why Choose the Airtech Air Pillow Packaging Machine?
Efficiency Redefined: Say goodbye to hours of manual packaging. The Airtech Air Pillow Packaging Machine is a powerhouse of efficiency, capable of producing custom air pillows on-demand to cushion and protect your products.

Versatile Packaging Solutions: No matter the size, shape, or fragility of your items, this machine can adapt. It's designed to create tailored air pillows that fit snugly around your products, ensuring they arrive at their destination in pristine condition.

Cost-Effective: Reduce your packaging expenses by using only what you need. With our air pillow machine, there's no waste, and you'll save on storage space compared to traditional packaging materials.

User-Friendly Operation: Seamlessly integrate this machine into your packaging workflow. Its intuitive controls and easy maintenance make it suitable for businesses of all sizes.

Eco-Conscious: Join the sustainability movement with eco-friendly air pillows. They are recyclable, reducing your carbon footprint while keeping your products safe.
Experience the Future of Packaging for Free - Here's How:
For one week, we're offering you the opportunity to experience the Airtech Air Pillow Packaging Machine in action, absolutely free. It's your chance to witness firsthand how this machine can transform your packaging process, save you time and money, and elevate your brand's commitment to sustainability.
Why Choose Our Free Trial?
Risk-Free Evaluation: Test our machine with no obligations or financial commitments. If it doesn't meet your expectations, you can return it hassle-free.

Expert Support: During your trial, our dedicated team will provide guidance and support to ensure you maximize the benefits of the Airtech Air Pillow Packaging Machine.

Customized Solutions: We'll tailor the trial to your specific packaging needs, so you can see how our machine fits seamlessly into your operation.
Don't miss out on this limited-time opportunity to transform your packaging process. Experience the future of packaging with the Airtech Air Pillow Packaging Machine's one-week free trial. Contact us today to get started and take the first step towards efficient, eco-friendly, and cost-effective packaging solutions.