400mm x 200m Super 34 Megastretch+ Super Heavy Pallet Wrap Ext Core (includes PPTax at 41.2p/roll)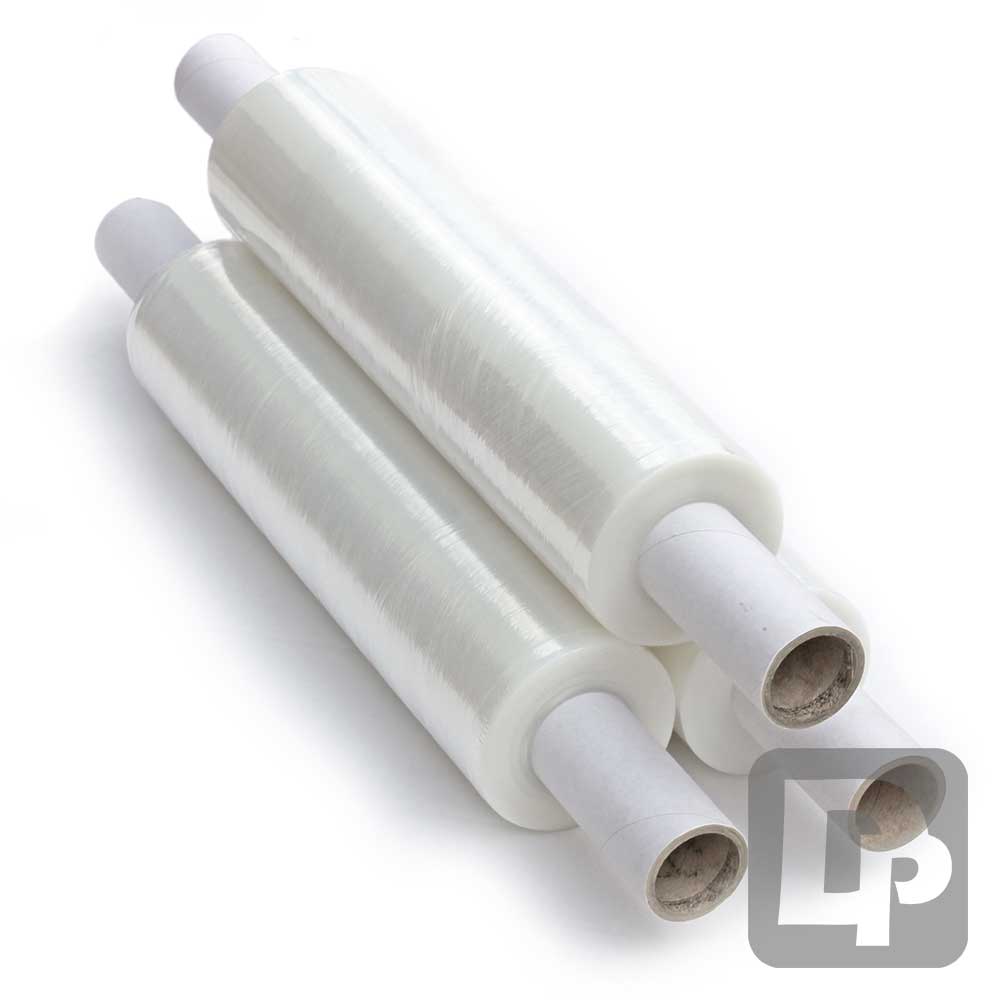 400mm x 200m Super 34 Megastretch+ Super Heavy Pallet Wrap Ext Core (includes PPTax at 41.2p/roll)
A super heavy duty pallet stretch wrap for wrapping heavy, awkward pallets with sharp corners.
34mu Heavy Duty Pallet Wrap
A heavy duty pallet wrap in a 34mu performance eqv LLDPE film with a high performance additive designed specially for those wanting a stretch wrap that doesn't break when wrapping awkward pallets. Good strong pallet wrap is a must for wrapping heavy items that have sharp corners such as sheet metal items and building products. Our 34mu pallet wrap is used by many engineering firms and sheet metal workers that need a top quality wrapping product. Extended cores make this stretch wrap easy to use without a dispenser or core handles, very convenient for use around a busy workshop. The thick stretch film is also made from a recyclable polythene film and contains 30%+ recycled plastic which makes it an eco friendly choice for wrapping too.
Heavy Duty Pallet Wrap Key Features:
 - Super strong 34mu eqv stretch film
 - Very puncture resistant
 - Good for wrapping awkward shaped pallets
 - Extended core handles for easy wrapping
 - Recyclable LLDPE stretch film
Bulk Buy Pricing on Heavy Duty Stretch Wrap
Heavy duty stretch film is available to buy in bulk pallet quantities for those looking for wholesale rates. We import pallet stretch film so are a very competitive source for large quantities.
Heavy Duty Pallet Wrap Specification
Product Code: 497X
Wrap Dimensions: 400mm x 200m x 34mu (eqv)
Width: 400mm
Thickness eqv: 34mu
Length: 200m
Material: Blown LLDPE with 30%+ recycled plastic
Weight of Roll: 2.3 kg
Finish: Clear - one side cling
Quantity per Box: 6 Rolls
Quantity per Pallet: 270 rolls (45 boxes)
Eco-Conscious Score: 3/5
 - Recyclable: Yes
 - Biodegradable: No
 - Sustainable Materials: Yes (recycled content)
 - Plastic Free: No
 - Reduced Carbon Footprint: Yes (thinner but stronger)