Handywrap 100mm x 300m Premium Mini Stretch Wrap Rolls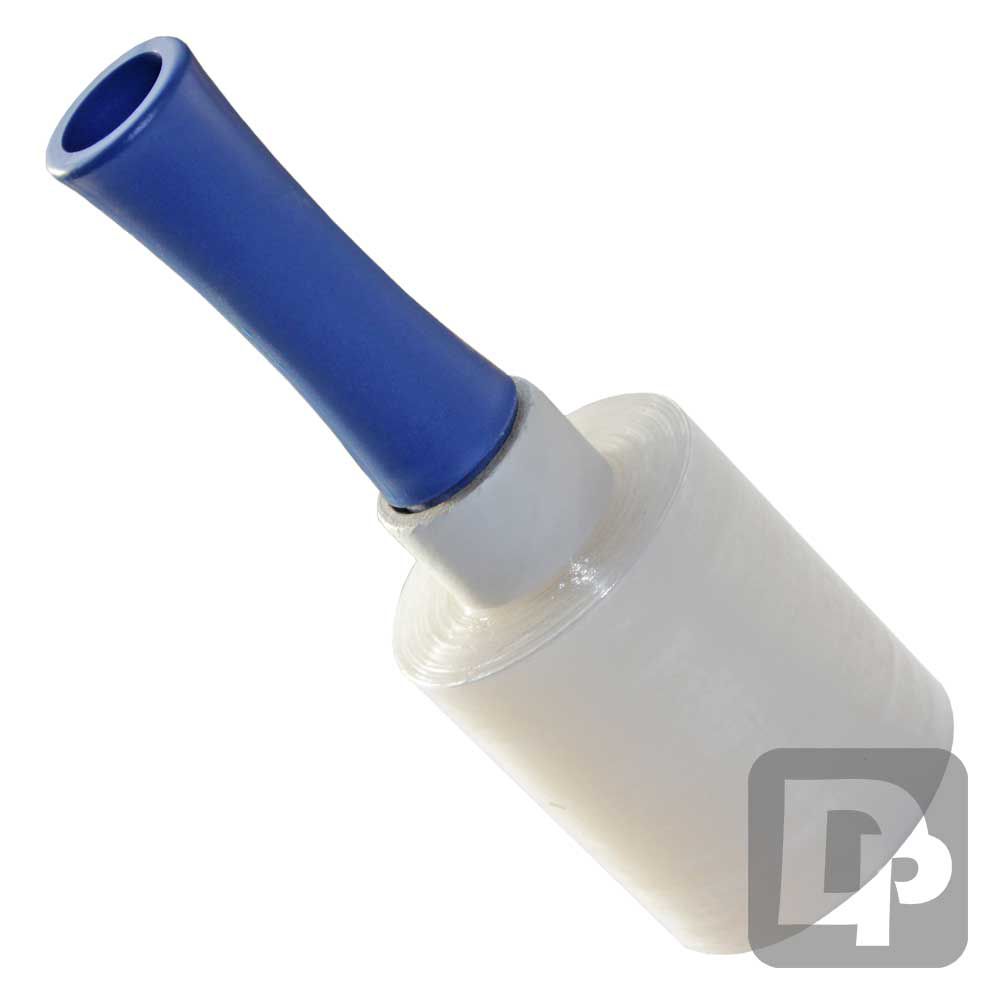 Handywrap 100mm x 300m Premium Mini Stretch Wrap Rolls
Mini stretch wrap rolls made from stretch film for bundling & wrapping items for transit. A handy little roll that will fit most mini wrap dispenser handles.
Mini Stretch Wrap
Our mini stretch wrap rolls are a narrow 100mm wide stretch wrapping film on a 300m long roll that can be used with our handy wrap dispensers. It is handy for wrapping and bundling items together, and stretch wrapping awkward shapes. Many warehouses use mini rolls of stretch film to bundle multi item orders together, it is easy to use and much faster than tying or taping items together. Mini wrap also can be easily cut and removed without leaving any residue like packing tape does.
Mini bundling film rolls are made from LLDPE polythene wound on a cardboard core so both are recyclable and the card core is biodegradable, a great eco-conscious choice.
Mini Wrap Key Features:
 - Small 100mm wide roll for each one handed wrapping
 - Fits most mini stretch roll dispenser handles
 - Good quality 17mu eqv film
 - Recyclable plastic film
Bulk Buy Pricing on Mini Stretch Film Rolls
Mini stretch film rolls are available to buy in bulk pallet quantities for those looking for wholesale rates. We import stretch film so are a very competitive source for large quantities.
| | | | |
| --- | --- | --- | --- |
| Box of 20 Rolls | Pallet of 800 Rolls | Pallet of 1500 Rolls | Multiple Pallets |
| £2.61 per roll | £1.58 per roll | £1.53 per roll | Call our team for prices |
Mini Stretch Wrap Specification
Product Code: 110P
Wrap Dimensions: 100mm x 300m
Width: 100mm
Thickness eqv: 17mu
Length: 300m
Material: LLDPE Film
Weight of Roll: 440g (0.44 kg)
Finish: Clear - one side cling
Quantity per Box: 20 Rolls
Quantity per Pallet: 1500 rolls (75 boxes)
Eco Packaging Score: 3/5
 - Recyclable: Yes
 - Biodegradable: No
 - Sustainable Materials: Yes (recyclable)
 - Plastic Free: No
 - Reduced Carbon Footprint: Yes (thinner but stronger)