Welcome to the official home of Tufpac® and Tuftwist®, two leading UK brands in Book Wraps and Postal Packaging. Here at Datec Packaging we manufacture and distribute the Tufpac® range of postal & ecommerce packaging to distributors, fulfilment stores, and high volume users throughout the UK and Ireland.
The Tufpac® vision is to develop and supply a range of premium packaging aimed at helping online stores access the eye-catching and high speed packaging they need to pack and send orders fast and in style. With our deep focus on not only providing a good looking parcel, but also one that is fast and cost efficient to pack, we are helping online stores, through our distributors up and down the country, access a range of packaging that helps them achieve their dreams.
What we'll do for You as a Distributor
We work with packaging manufacturers & distributors up and down the country supplying them in two key areas. Firstly, our stock range of postal & ecommerce packaging gives you a competitive and easy selling product range that is wanted and needed in the marketplace. Secondly, with a stock range manufactured and stocked here in the UK you don't need to worry about supply issues and minimum order quantities, our service levels cater even down to one or two packs of boxes. Direct deliveries are also a time and money saver for you, many of our customers trust and rely on us to deliver direct to their customers saving them the hassle of receiving stock and arranging carriage out.
THE TUFPAC® RANGE
Within the Tufpac® range are a selection of Book Wraps, Postal Wraps, and Postal Boxes aimed at reducing your packing speed down to the absolute minimum. We are constantly updating our flagship products and inventing new ideas that improve packing flow and reduce the number of 'touch points' needed for packing a parcel.
---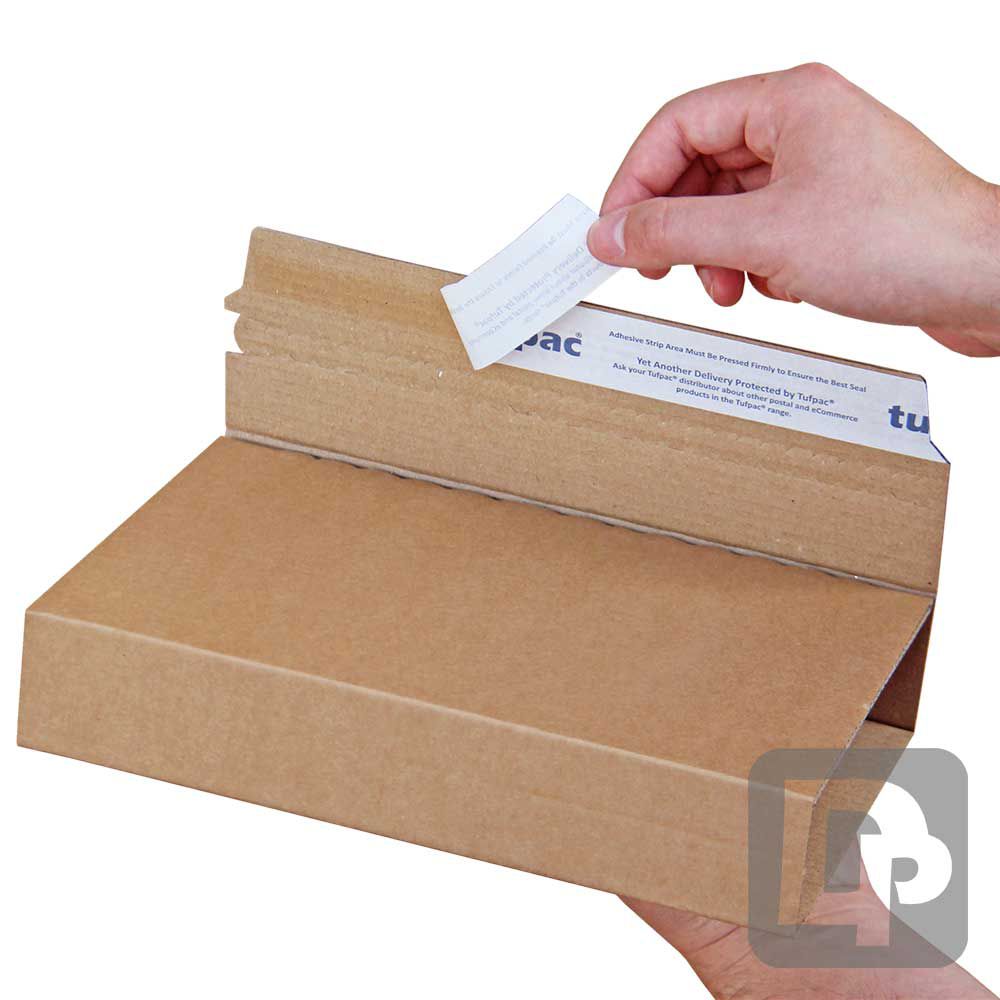 A cost effective book wrap for high volume fulfilment centres and ecommerce stores. Quick and easy to pack with and offering good all-round protection. Manufactured in SMART fluting to give a robust but slim wrap profile.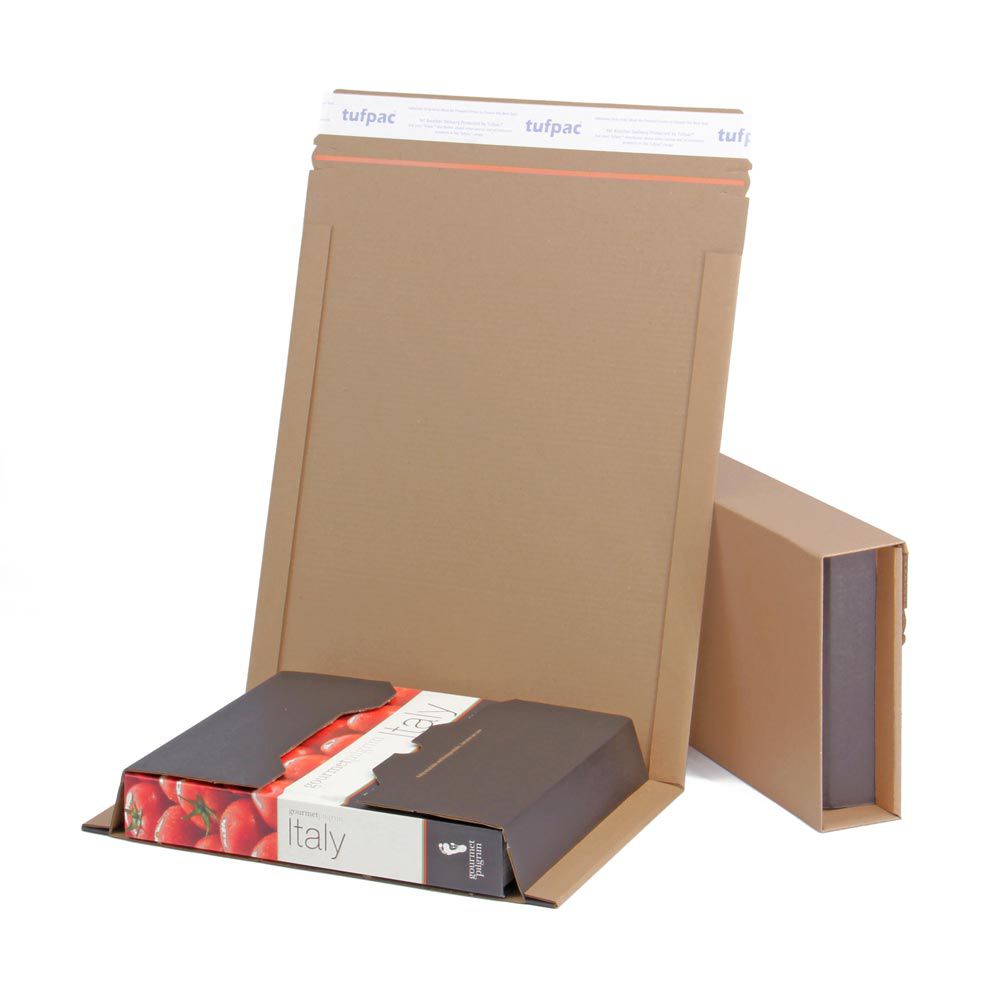 A more durable and crush resistant book wrap with increased board strength and turned over sides. Our premium book wrap range gives a better looking and tougher postal wrap.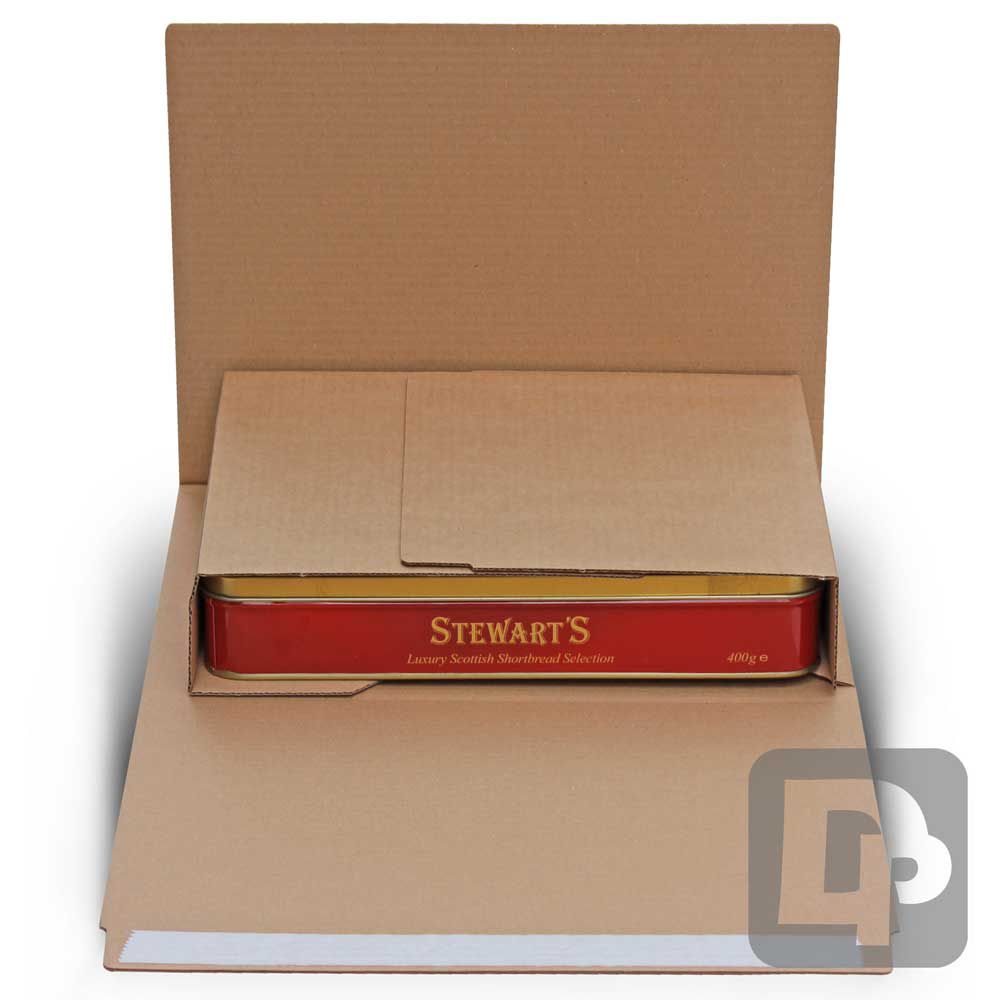 A postal mailer in a twistwrap style which allows length adjustment as well as depth giving a more flexible mailer. The internal flaps of our twistwrap range also seal with a glue strip giving a more secure and tamper evident postal wrap.
---
How Tufpac® Packaging Was Born
Hand in hand with the boom of online stores and ecommerce has come a new shift in types of packaging, 20 years ago a standard brown box was enough, we didn't have to use the courier service that much, our customers walked into our brick and mortar stores and bought our stuff, it was easy. Then ecommerce came along and we had to start sending our products out to customers, the standard box was fine to start with but then we started to realise our customers couldn't open our boxes easily, the standard box was time consuming to pack and often needed extra voidfill to pack it out...
...That's when Tufpac® stepped in...

Right from our humble roots back in 1997 we've been forging a new standard of quality and customer service that sets us apart as one of the most preferred suppliers of Corrugated Postal Packaging and Book Wrap Mailers in the Uk. It's not just our next day delivery service or quality level, but it's the energy and enthusiasm with which we deliver, the inbuilt passion for postal packaging that drives us to create something new and special, the integrity with which we hold to our promises, and our humility and sincerity in accepting and righting our mistakes if ever we make one.