150 x 250 x 0-50mm Corrugated Board Envelope (Box of 100)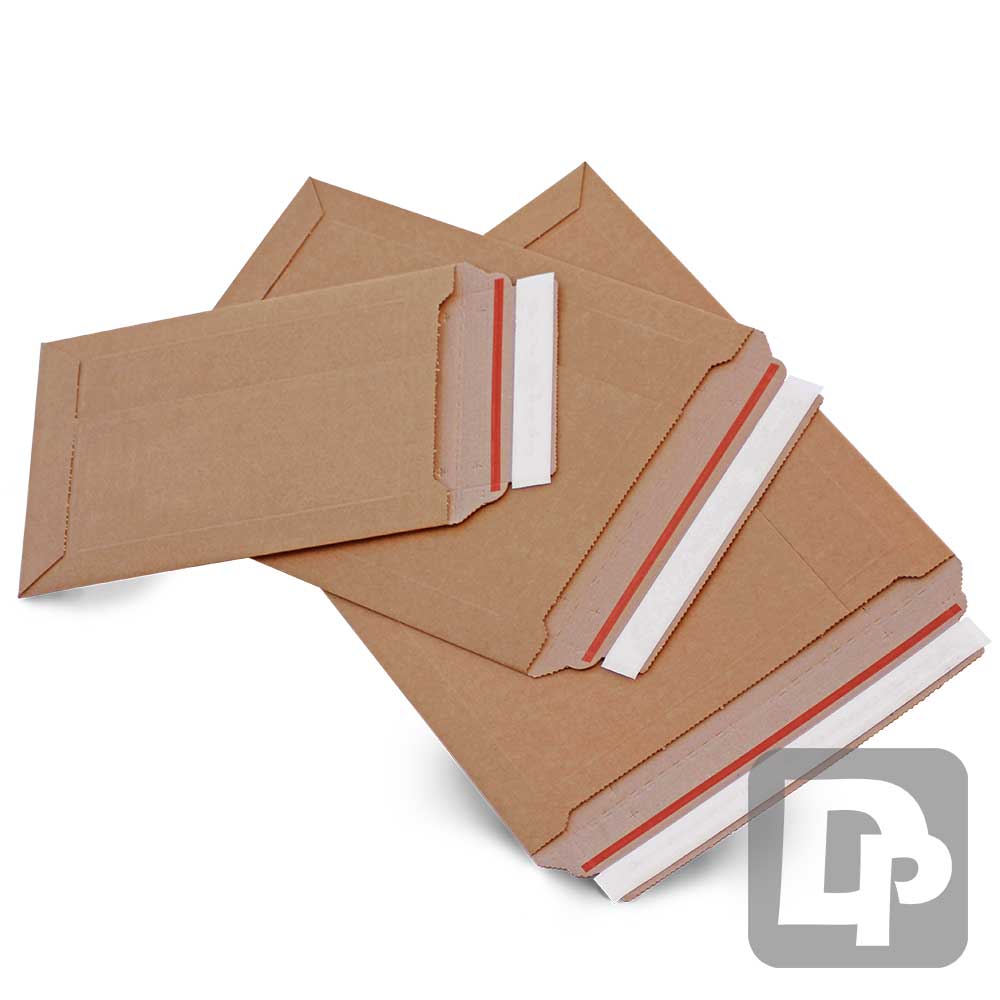 150 x 250 x 0-50mm Corrugated Board Envelope (Box of 100)
A handy little corrugated envelope for sending a range of small online orders.
- Just over 19p when ordering pallet quantities (70+ Boxes) with our top tier 30% discount!
- Premium kraft E-flute material for a high quality postal envelope.
- Easy pop-up to 50mm capacity for larger items.
- Good corner protection.
- Peel & seal closure with handy tear opening.
- Discounted pricing on pallet quantities - 70 boxes per pallet.
Product Type

:

Corrugated Envelope
Corrugated Board Envelopes
Corrugated cardboard envelopes are great for packaging eCommerce orders because they are so fast and easy to use. If you need a mailer with better protection than a bubble lined mailer or is faster to load than a book wrap look no further than our range of Corrugated Board Envelopes.You can use our cardboard envelopes to pack anything that is relatively flat such as books, catalogues, games, soft home furnishings, toys, prints, calendars, and much more!Our cardboard mailer envelopes are manufactured from strong, stiff,  e-flute corrugated cardboard and as a result offer very high corner protection levels and puncture resistance. All sizes come with a peel & seal closure strip and a tear strip for easy opening
*Please Note: As the depth of the envelopes increases, the length and width reduce. Request samples if in doubt*