Website Guide for Current customers
Welcome to our new website!
Our new website gives us the opportunity to expand our online presence from our range of Book Wraps and other mailing products to almost every product we supply. At Datec Packaging, we can provide much more than just postal products, so we have taken this opportunity to launch a new website and make a much more streamlined experience for our customers.
How do I get started?
The first thing you'll want to do is create an account, so you can view all of your invoices, the status of your orders, and save the products that you use the most often to your favourites list.
To create an account, just click on the login icon on the right hand side of the header, as below.

Unfortunately, we weren't able to transfer the information saved on the old website onto this one, so you will have to set up your details again. Click the 'Don't have an account?' button, as in the example below. If you include your company name in the details, we'll then be able to match up your account in the back end, allowing you to see your order history.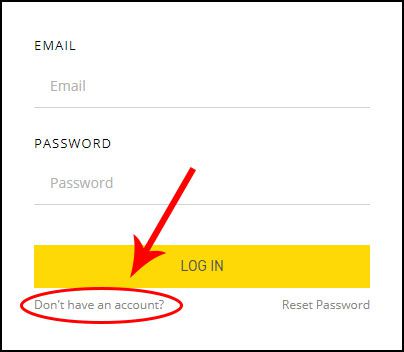 If you're not sure what to do, give us a call and we'll be happy to help you.
What else can I do on the website?
Our new website has a 'Favourites' page, where you can save your commonly bought items, and add them to your basket quickly and easily. To add a product to your favourites, simply click the heart icon next to the product. A 'Favourites' option will then appear on the main menu bar.